HOME / GUIDE / CHOOSING YOUR ENCLOSURE/
Your Style
Exploring a range of styles.
Your bathroom style will influence your shower style
Your shower design needs to compliment your overall bathroom design.
Choosing your style early on will help narrow down the choice of fittings to consider. Hotels, boutique and newly designed venues are great places to get design inspiration, so take a visit or scour their websites for looks you love. Quite often they'll have a lot packed into a compact space, so you'll probably pick out a few layout tips, too. All bathroom styles are guided through the use of colours and materials and how each complement one another.


Craftsman
Craftsman bathrooms spotlight the simple beauty of natural wood and quality workmanship within a warm, cosy atmosphere. Craftsman-style bathrooms are natural yet refined, and simple without being fully minimalist.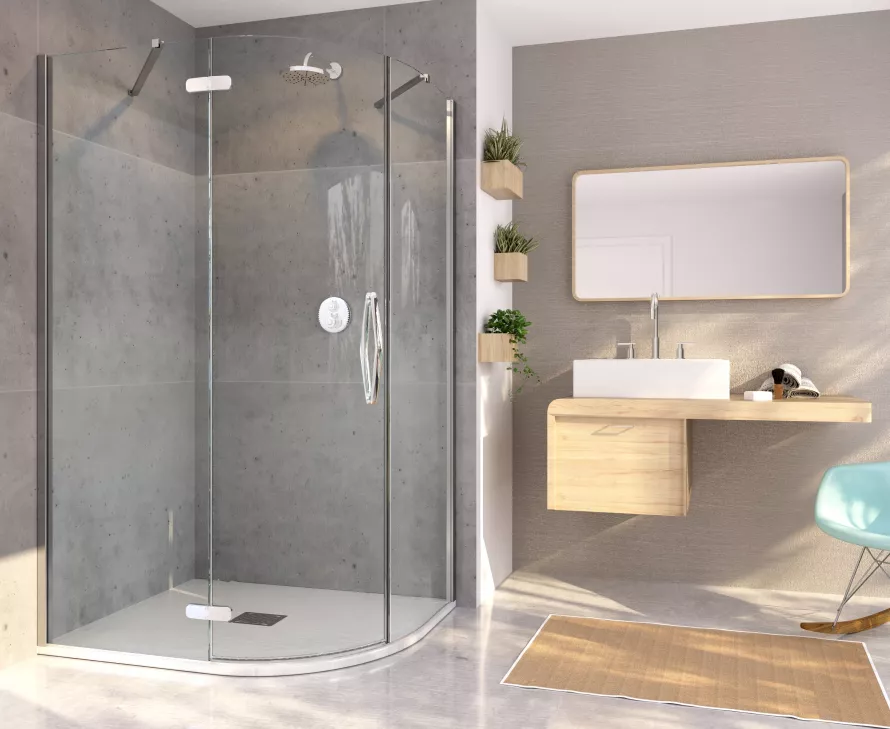 T
ransitional
Transitional bathrooms thread the line between traditional and contemporary, mixing a little bit of the old with a little bit of the new. While elements of traditional and contemporary styles are both present, transitional bathrooms don't veer too far in either direction. Whether you opt for cool or warm hues, the colours in a transitional bathroom tend to be soft and subtle.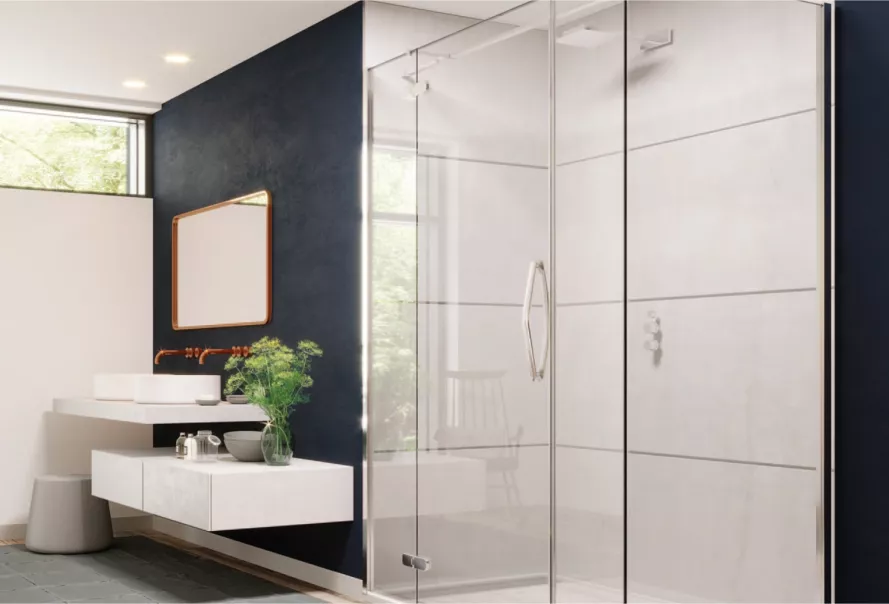 Traditional

Traditional bathrooms are timeless, comfortable and refined. Traditional bathrooms favour a healthy amount of decorative detail and classic elegance. These bathrooms typically have polished accessories to echo that traditional charm.
Industrial

Industrial-style bathrooms are simple spaces where raw materials, tough fixtures and finishes take centre stage. The raw materials used form the foundation of the colour palette in an industrial-style bathroom. Silver, matte black or polished stainless steel are the most popular colour choices to illuminate that urban industrial style.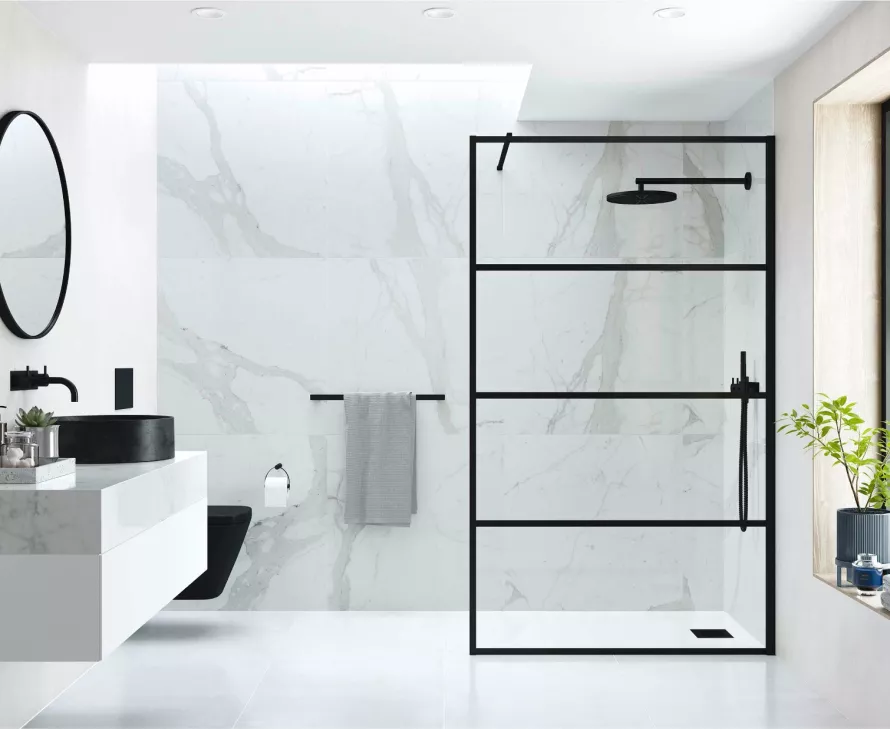 Beach

Beach-style bathrooms are light and airy, with a focus on coast-inspired colours, themes and accessories. Using a colour palette that's inspired by sand, sky and sea to create a sense of a coastal ambience.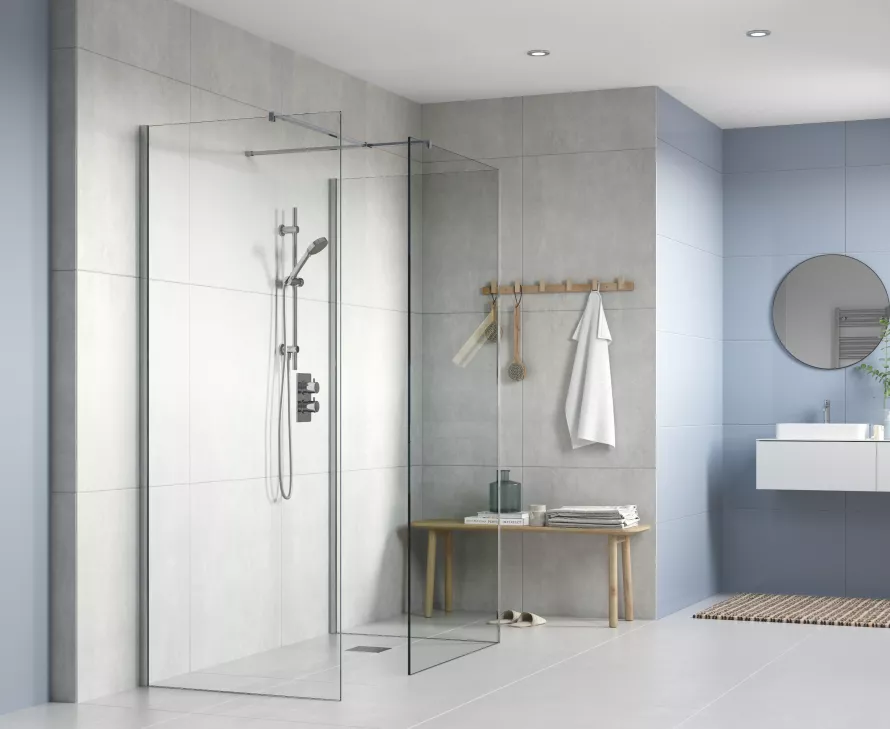 Farmhouse

Farmhouse-style bathrooms balance the rustic appeal of regional, rural heritage with modern sensibilities. Open ceilings with exposed beams, distressed paint and vintage handcrafted details combine to create an authentic farmhouse ambience. Farmhouse bathrooms generally opt for simple, natural colour palettes.
Mediterranean

Mediterranean bathrooms emphasise natural materials like wood, brick and stone for a casually elegant, earthy look inspired by the sun and sea. Rich hues influenced by the warm soil and sparkling sea look striking against a calming backdrop of white and natural wood.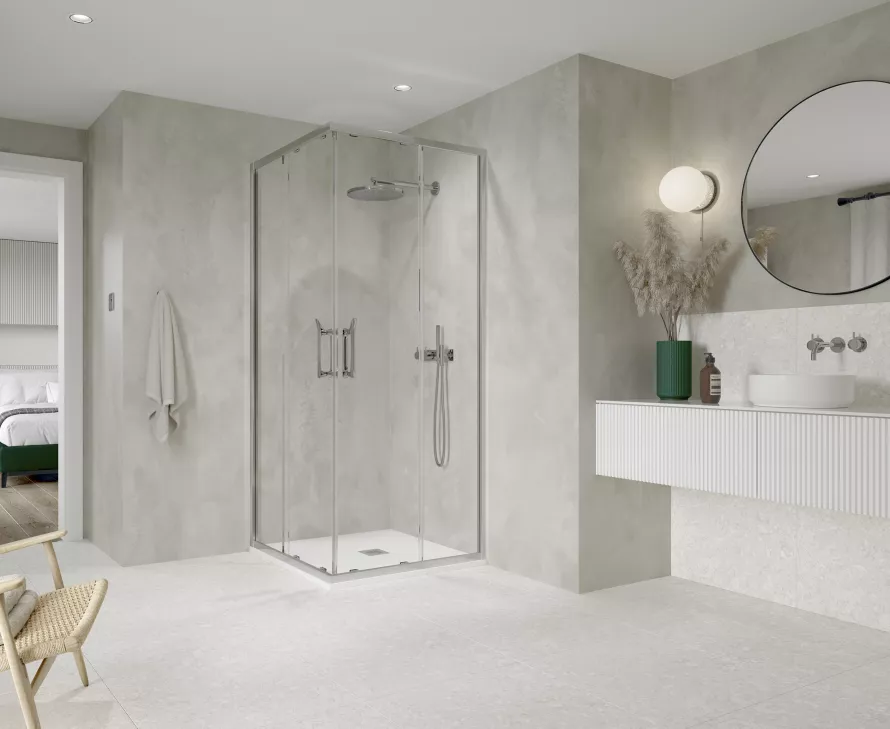 Contemporary

Contemporary bathrooms put an emphasis on the quality of the materials used in the setting. Contemporary bathrooms stay away from heavy embellishments and traditional shapes and instead opts for sleek designs. Both framed or frameless shower glass panels complement the themes of a contemporary bathroom.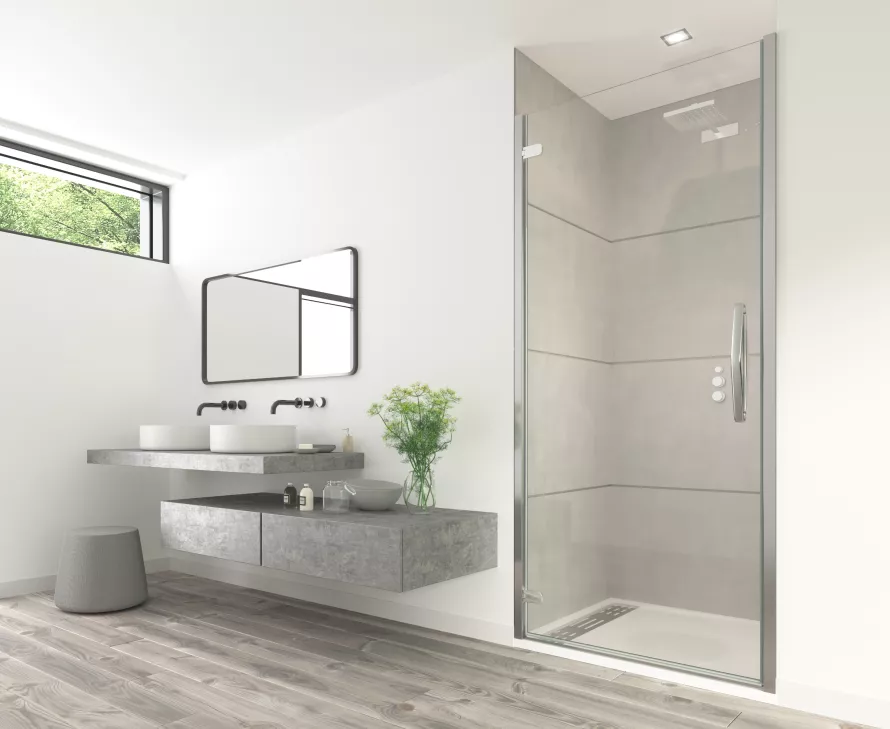 Modern
Modern bathrooms are crisp, clean, sparse and minimally appointed. Sleek, streamlined and highlighting strong horizontal lines. The focus of a modern themed bathroom is on the architecture, meaning the colour often leans towards white, subtle neutrals and black. Many opt for framed glass panels to tie in with a lead colour in the bathroom e.g. black frame with black fittings. Often in striking contrast to the other primary colour in the bathroom.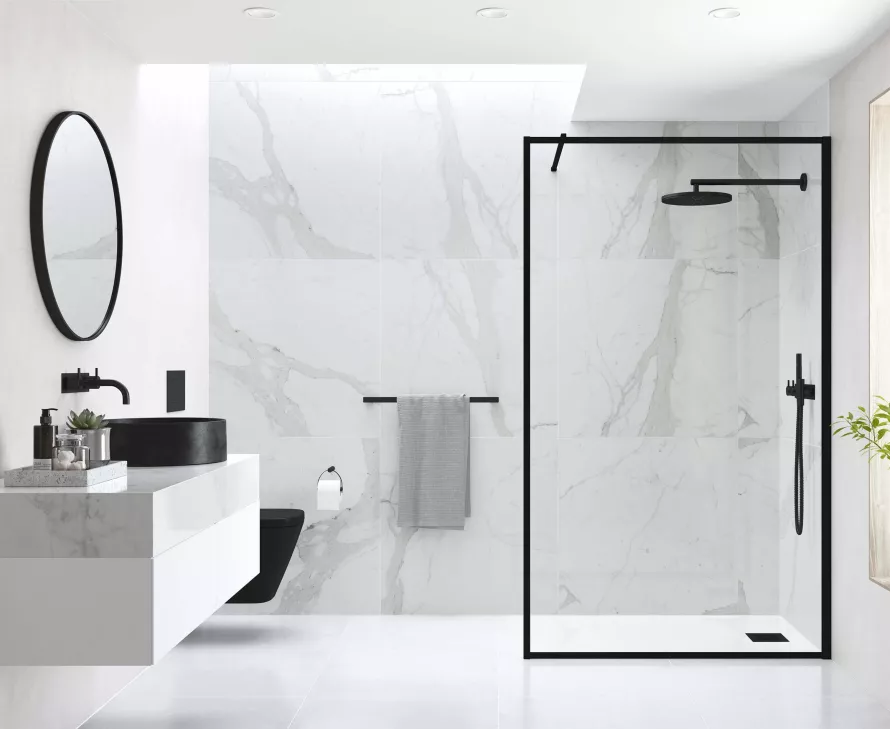 Rustic

Similar to farmhouse bathrooms, Rustic bathrooms put an emphasis on natural woods and durable materials. Rustic-style bathrooms use stone and wood extensively.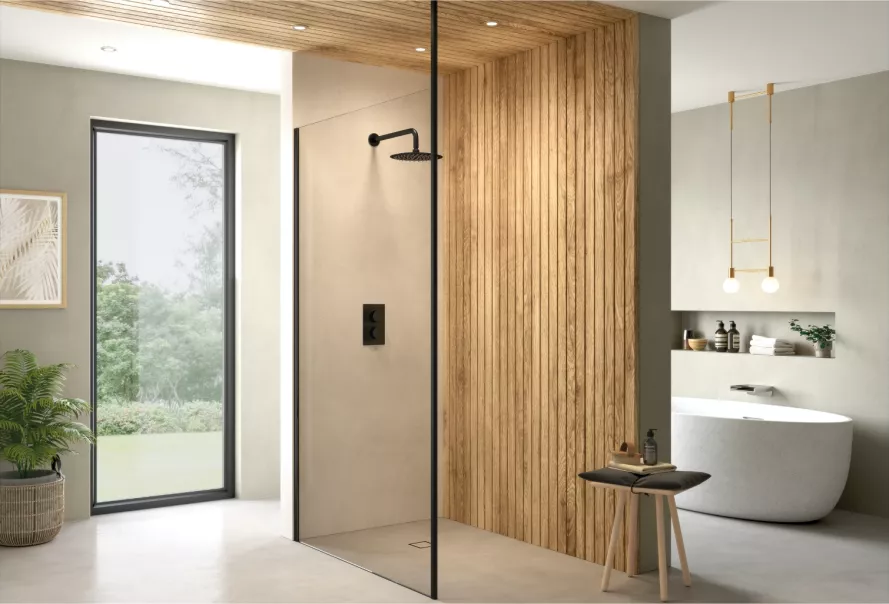 Up to A Lifetime Guarantee
Premium Materials & Finish
Shower Solutions Since 1952
Accessible Customer Support