Create your own personal shower experience with AYO
With an almost infinite choice of configurations, AYO provides maximum flexibility to personalise your dream shower space. Standing at two metres tall, the AYO wetroom collection comes in a choice of 8mm or 10mm toughened safety glass that is treated with hydrophobic coating. AYO available in a number of premium finishes including Silver, Brushed Brass, Matte Nickel, Matte Black, Polished Gold White and Stainless Steel.
The AYO collection has received a Good Design Award for its carefully considered design detailling. Product in the AYO collection have the reassurance of a 20 year guarantee.
Explore the 2023 AYO Brochure below.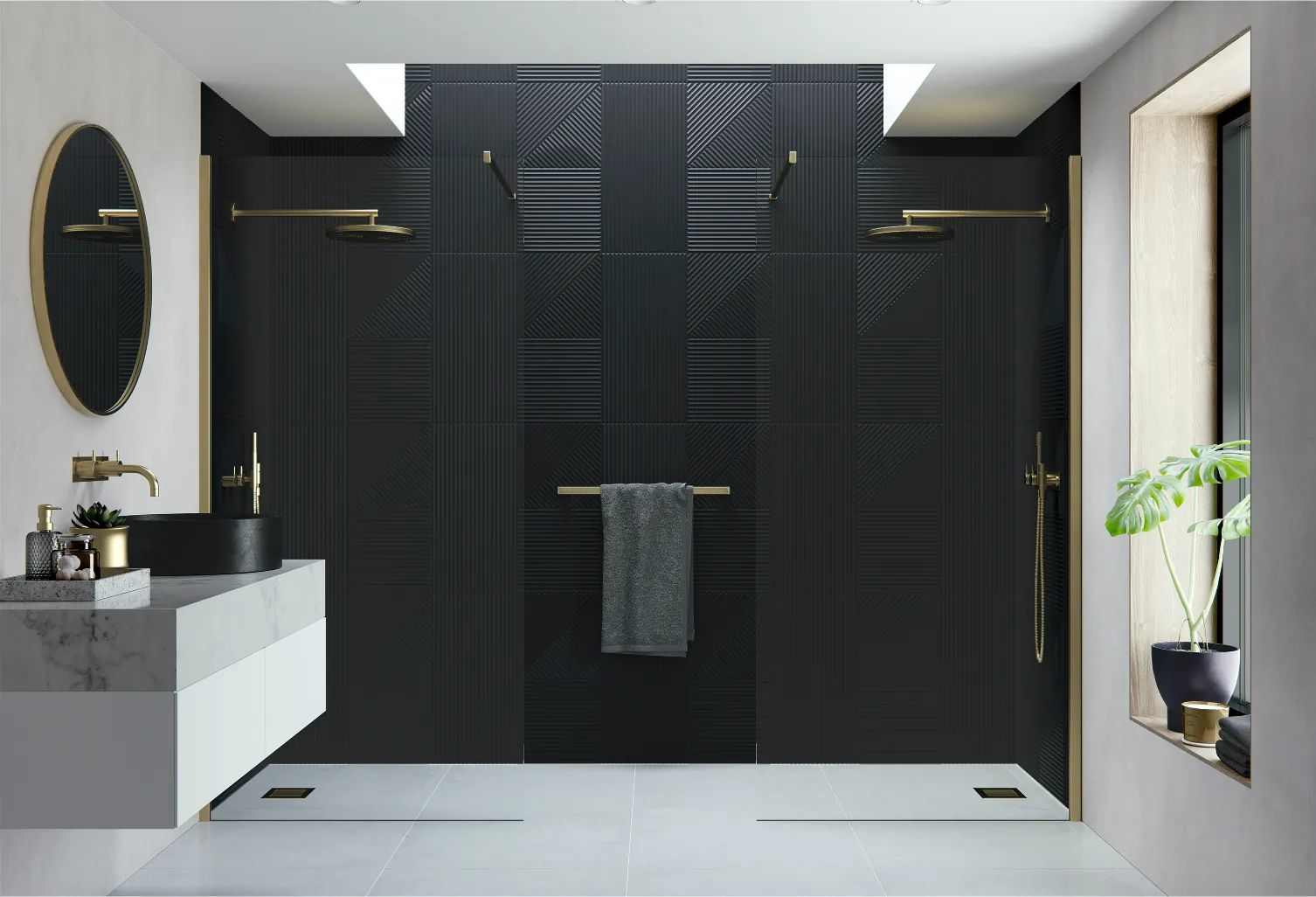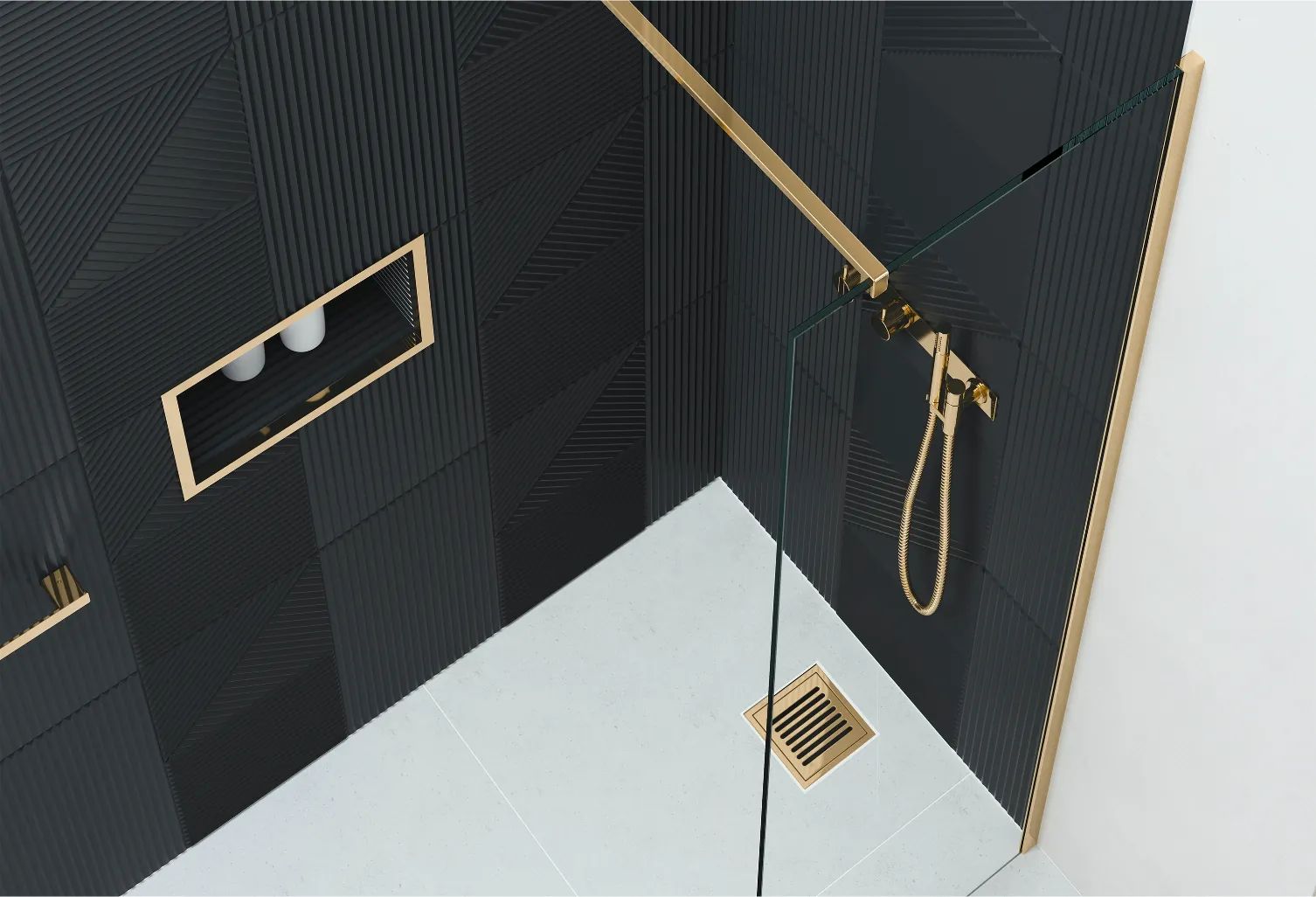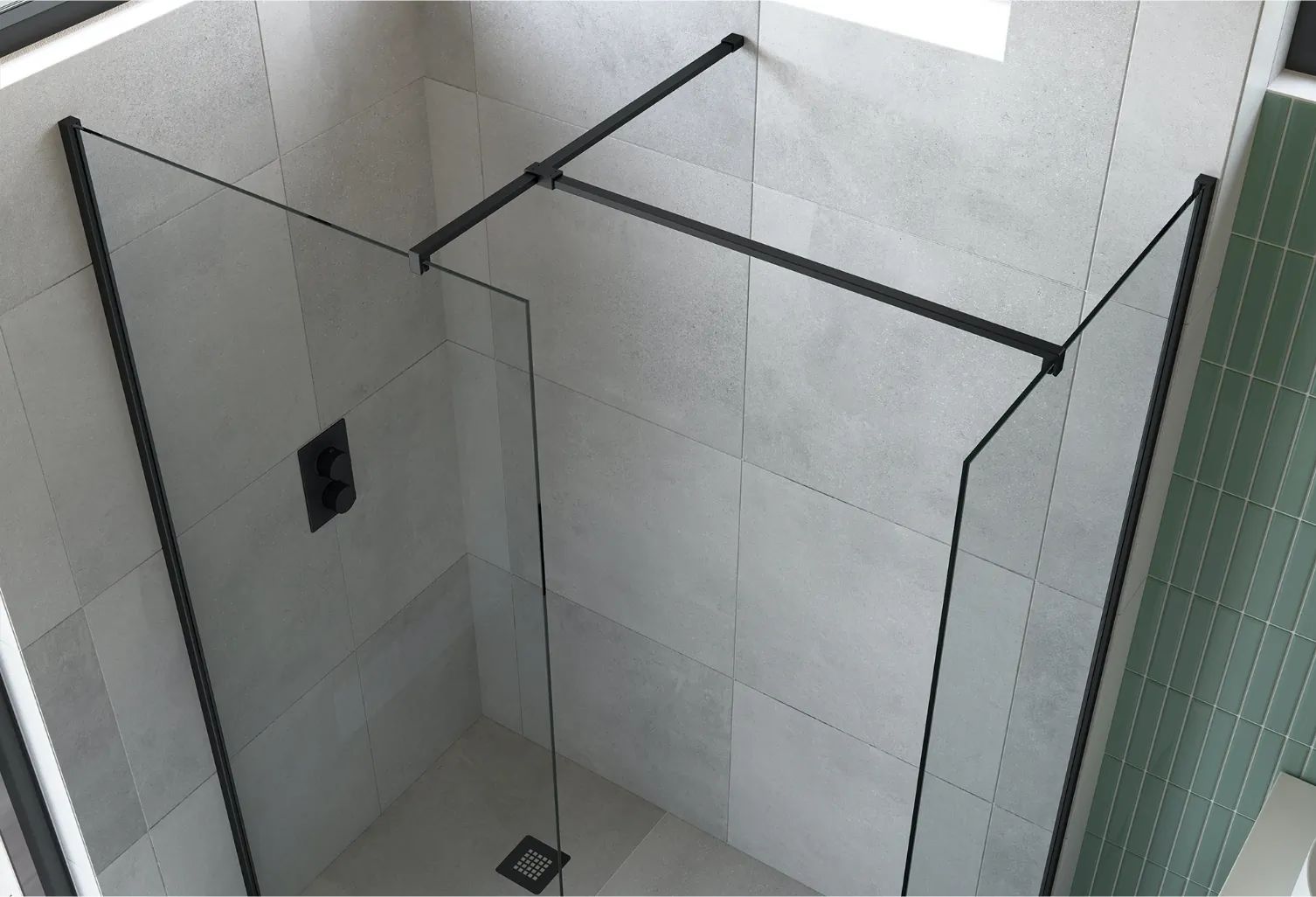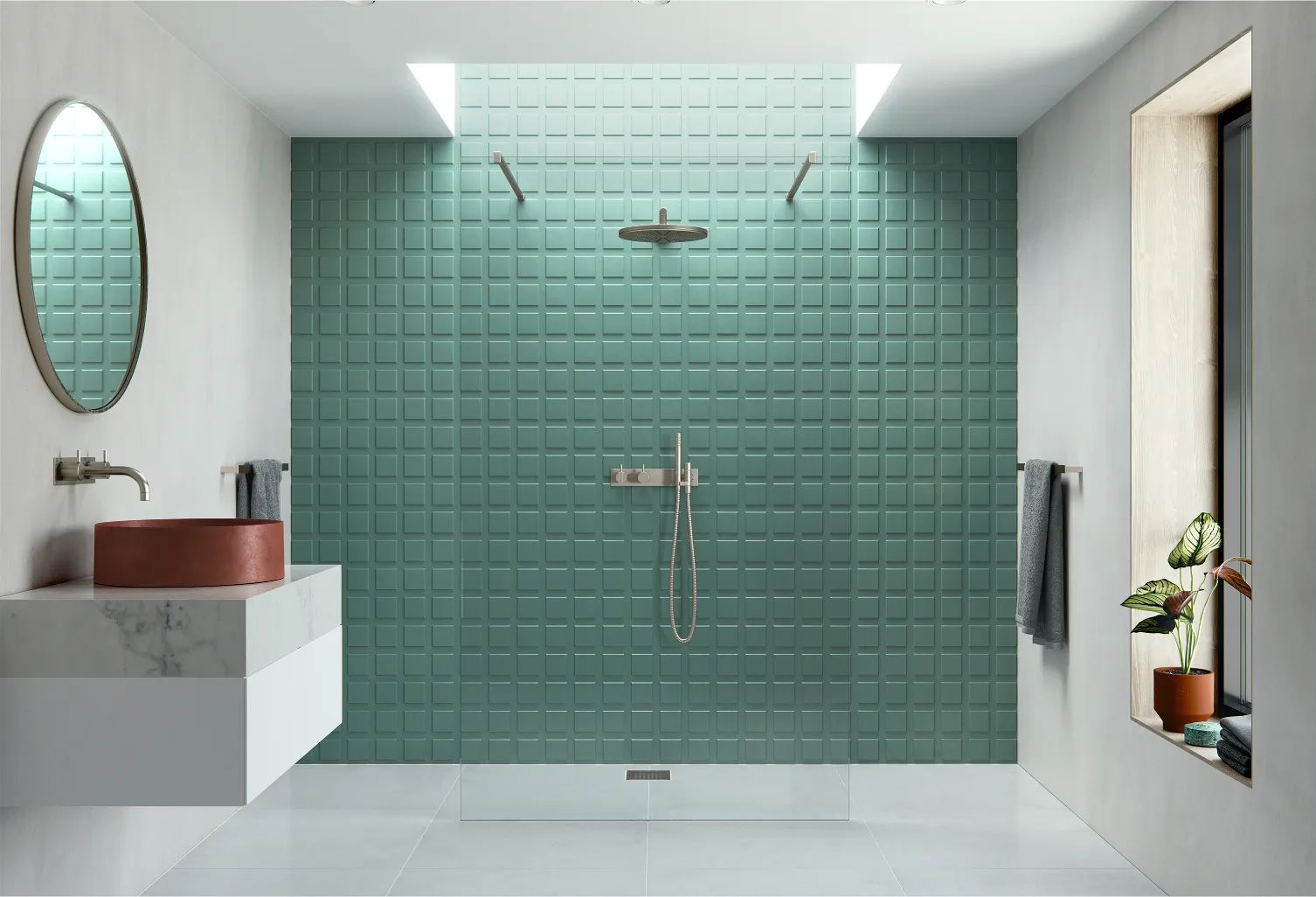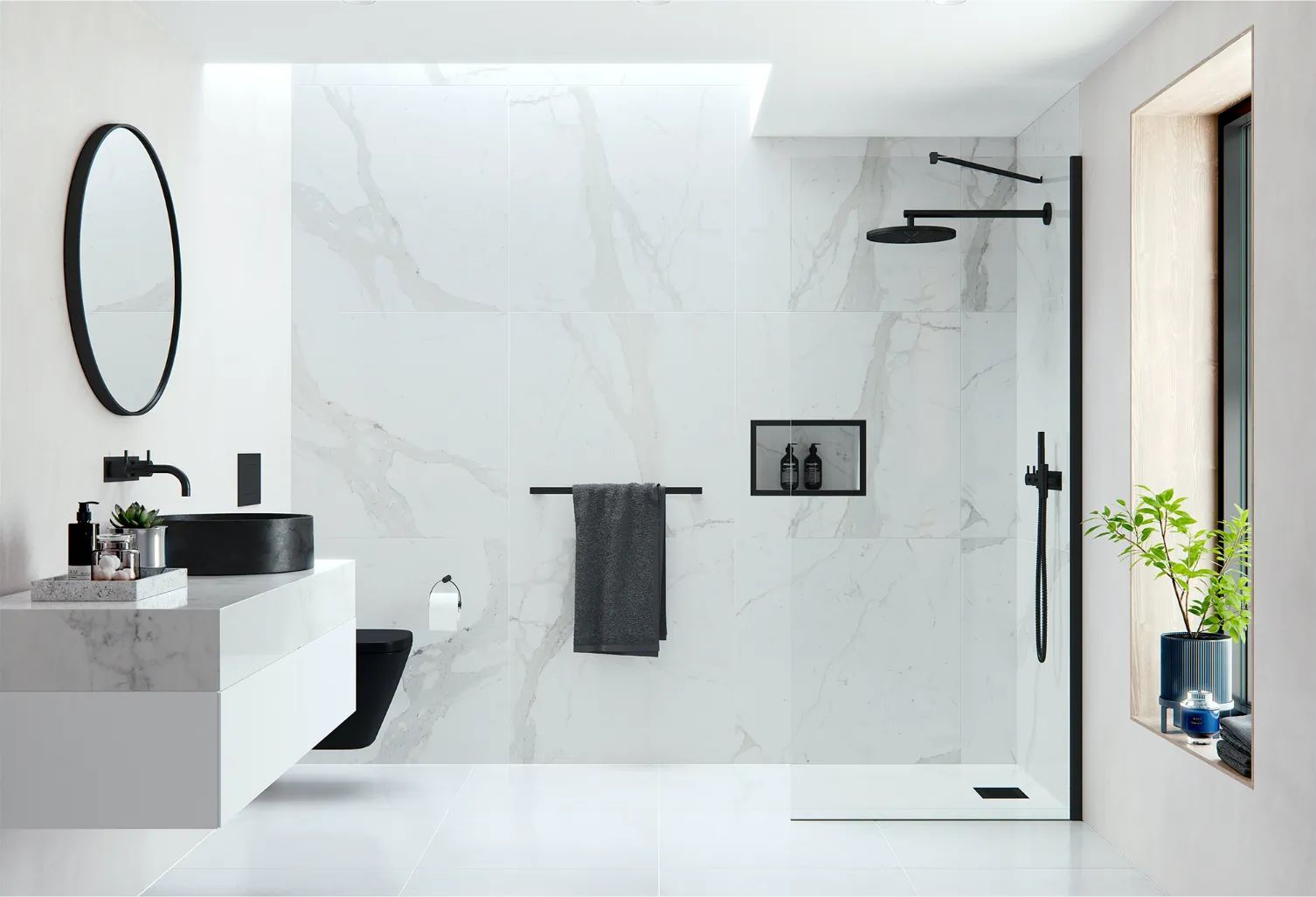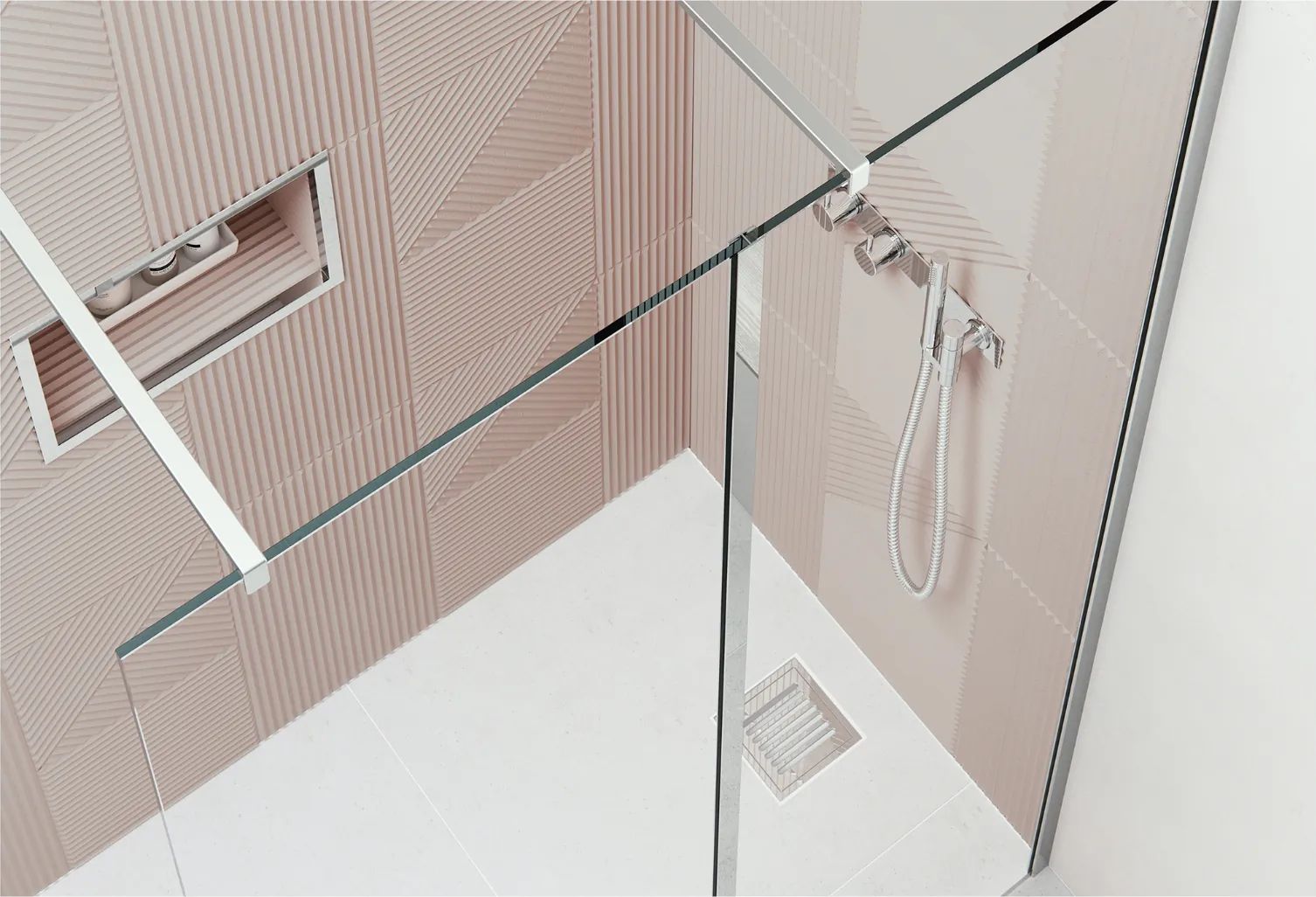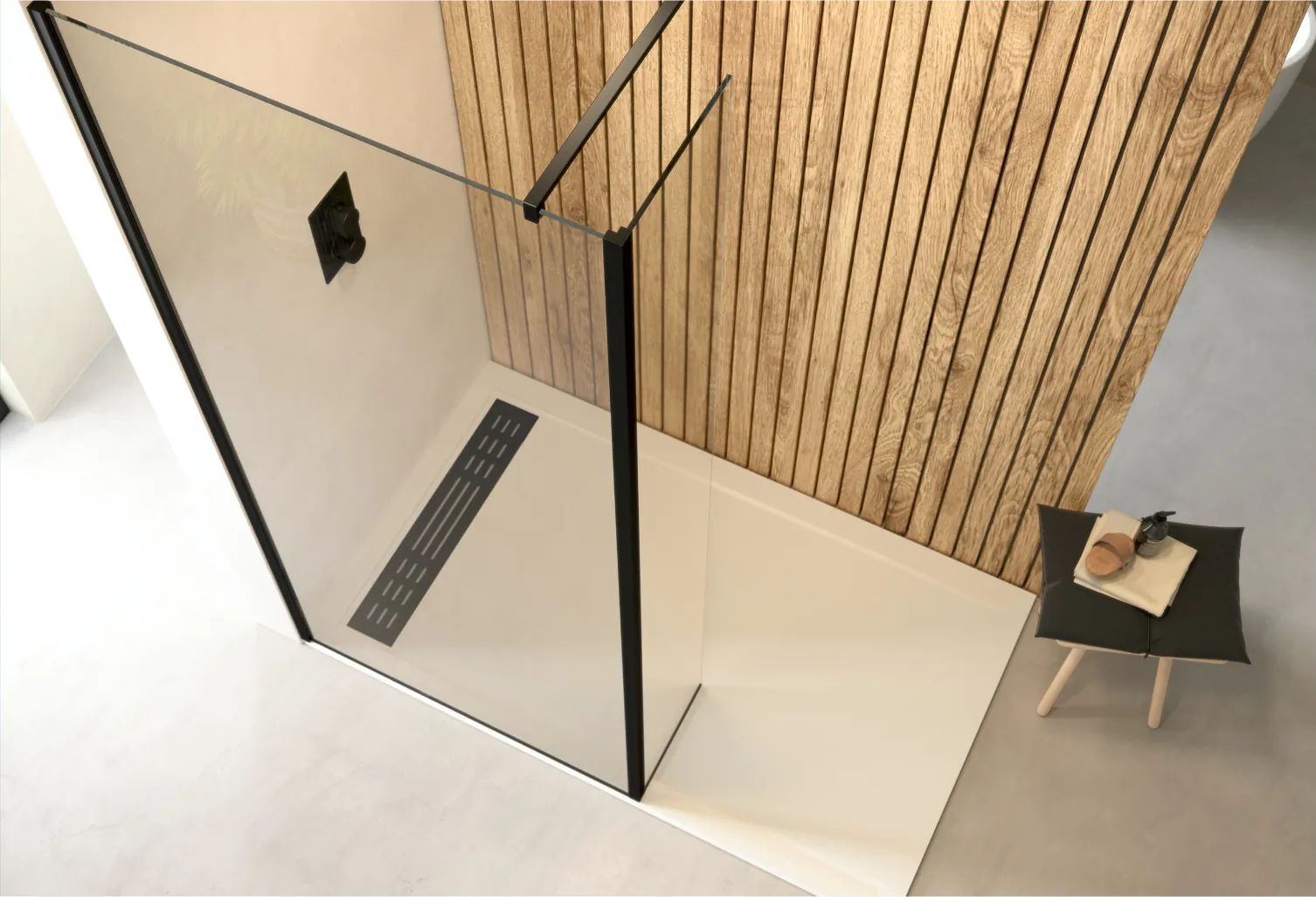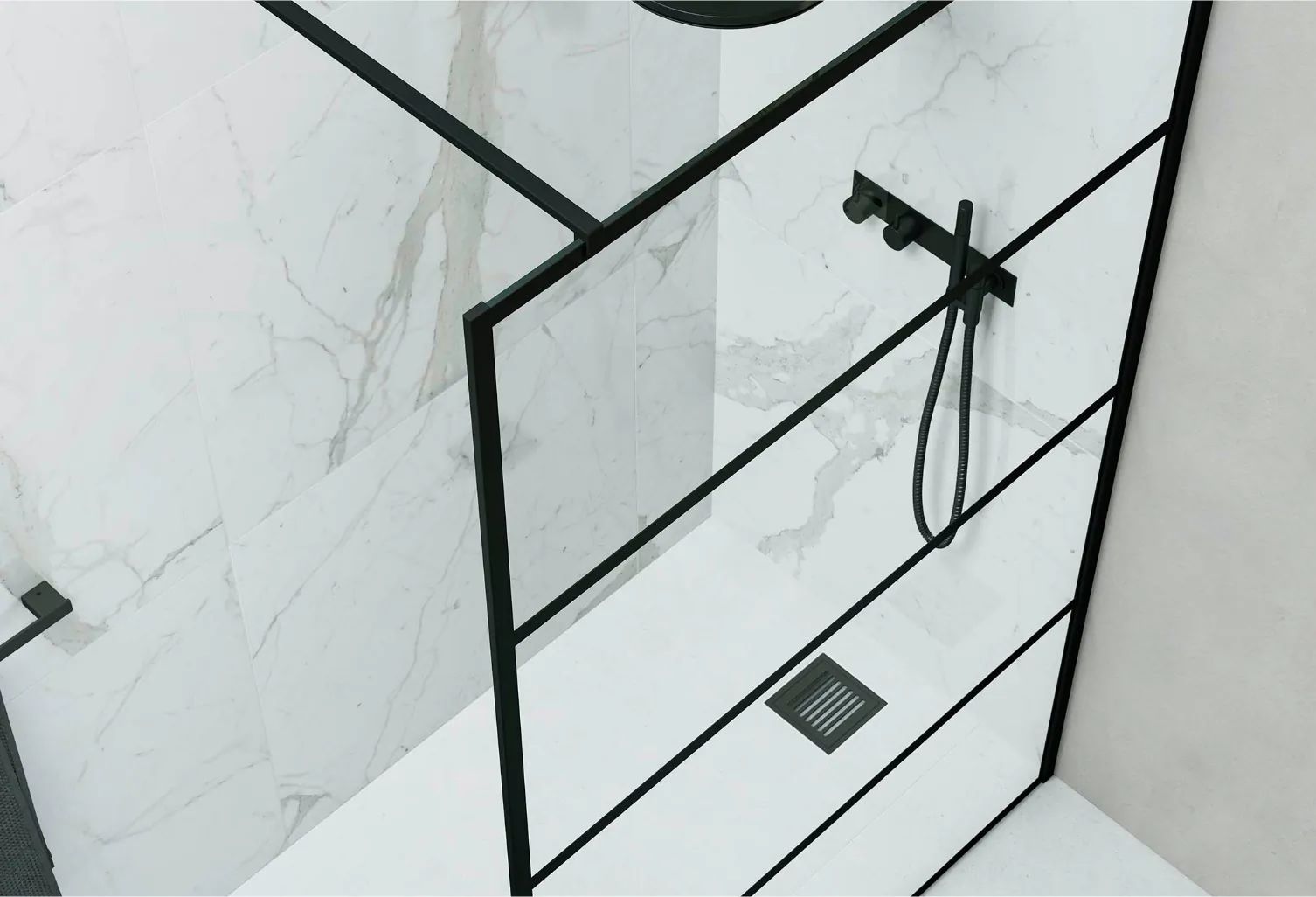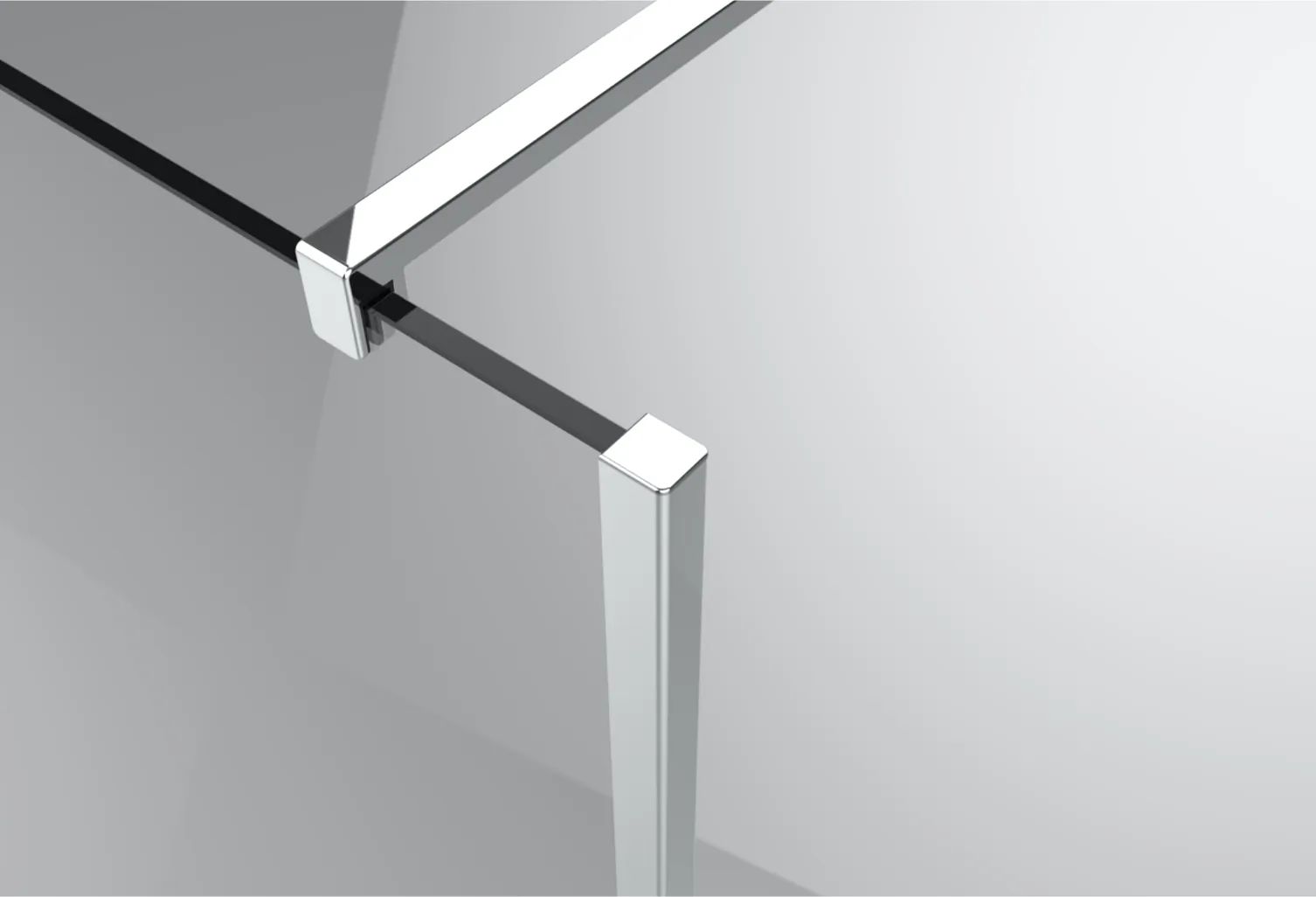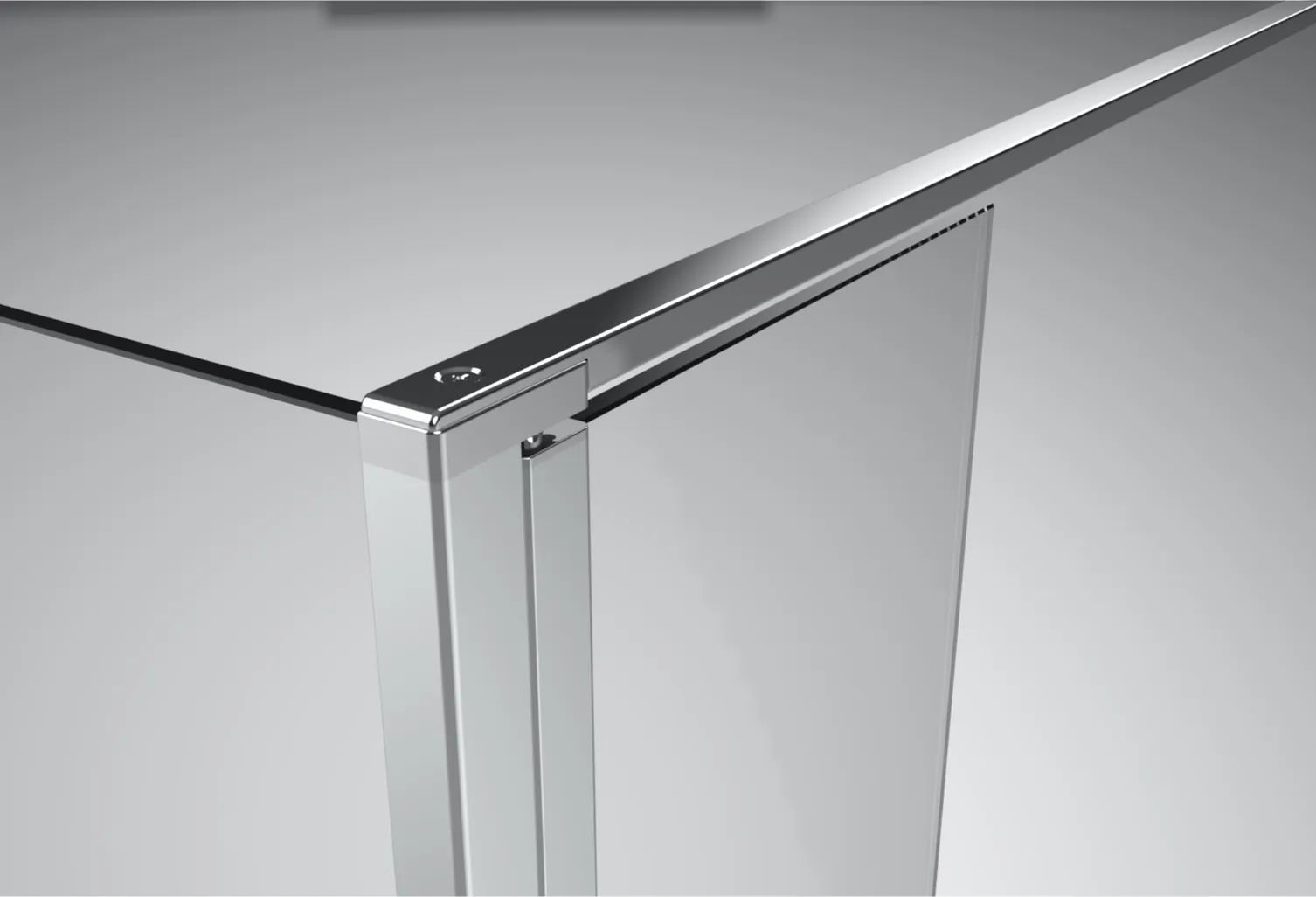 NEW 2023
AYO FLUTED GLASS COLLECTION
Striking in its appearance, the 8mm fluted glass collection offers visual and tactile perfection for the bathroom. Each fluted glass panel has clearvue protective coating which ensures minimal cleaning time for this wetroom screen.
The fluted glass range is available in a variety of profile finishes including Silver, Brushed brass, Polished Gold and Matte Black.
A hinged rotating deflector panel is also available, affording maximum splash protection for the bathroom.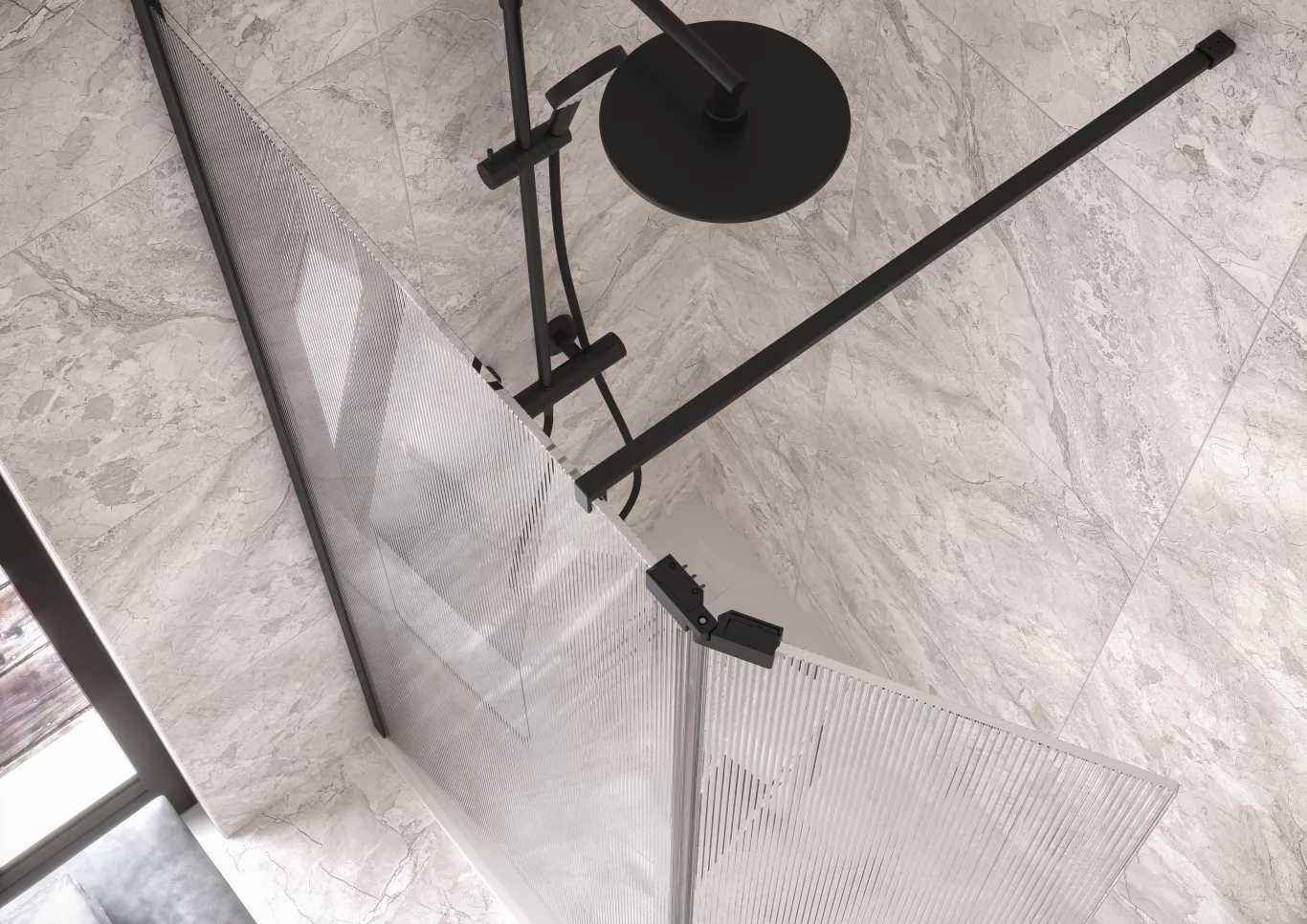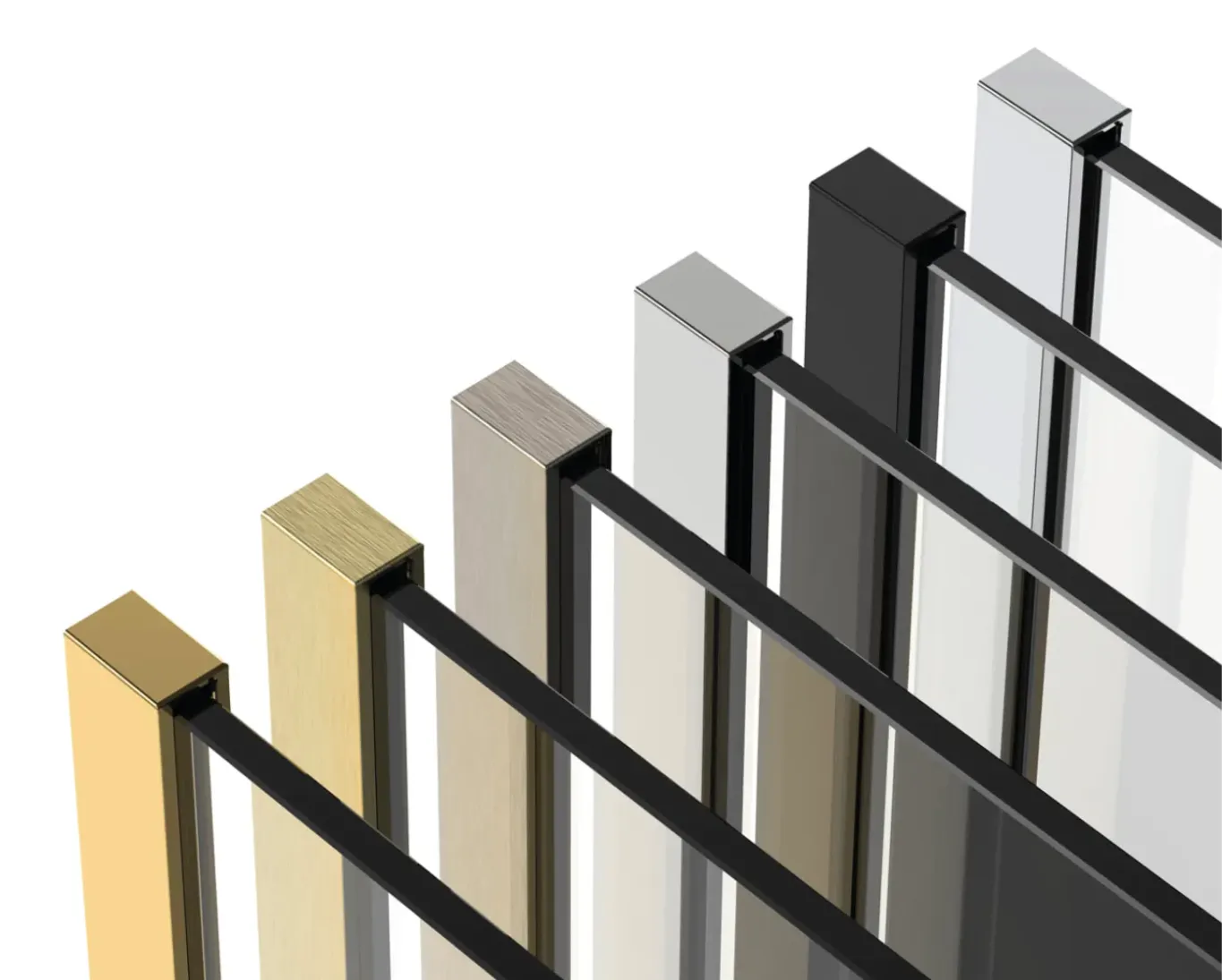 A Splash of Colour
The AYO collection is available in silver and black profile colour as standard with almost an infinite number of configurations possible. The premium collection offers additional luxury colour finishes for you to explore below.
Silver
Matte Black
Polished Stainless Steel
Matte Nickel
Brushed Brass
Polished Gold
White
The PVD Colour Process Explained
3 times harder and 10 times more scratch resistant
Physical Vapour Disposition (PVD) is a technique that applies colour, on an atomic level, to the base metal, while inside a vacuum chamber. The process physically changes the base material to the desired colour, therefore the surface won't wear off or degenerate over time. PVD is a super-durable colouring technology and is up to 3 times harder and 10 times more scratch resistant than surface coating.
High-grade 304 stainless steel
For our AYO collection the PVD colouring process is applied to high-grade 304 stainless steel.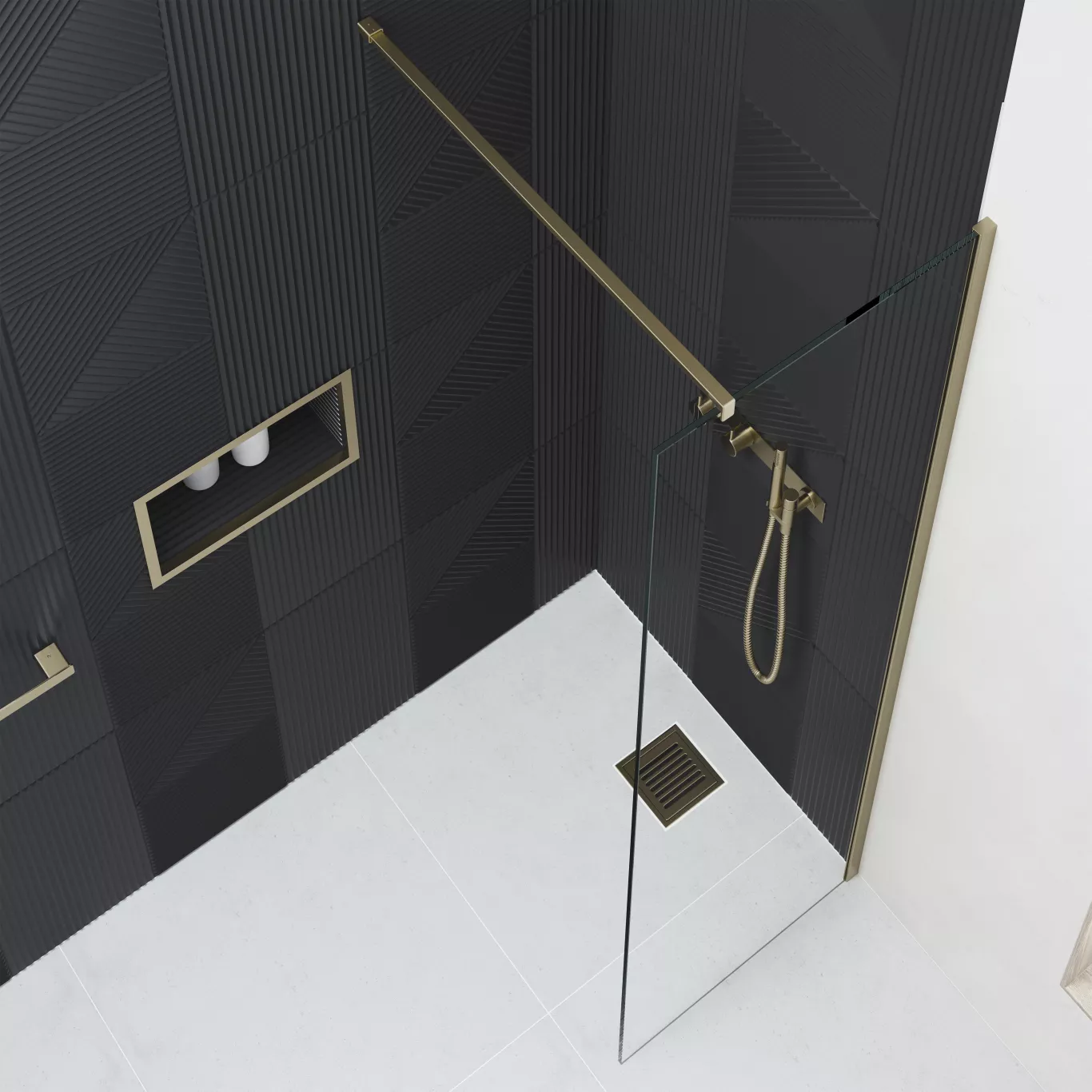 AYO GLASS PANELS & DEFLECTING ROTATOR PANELS
AYO offers an unrivalled selection of glass panel sizes and colour finishes for every wetroom application. Choose from an array of stabilising bars/ fixation brackets that are engineered for maximum support and durability.
A variety of wall profile solutions and seal options are also available, designed for both functional application and to maximise each wetroom's visual appeal.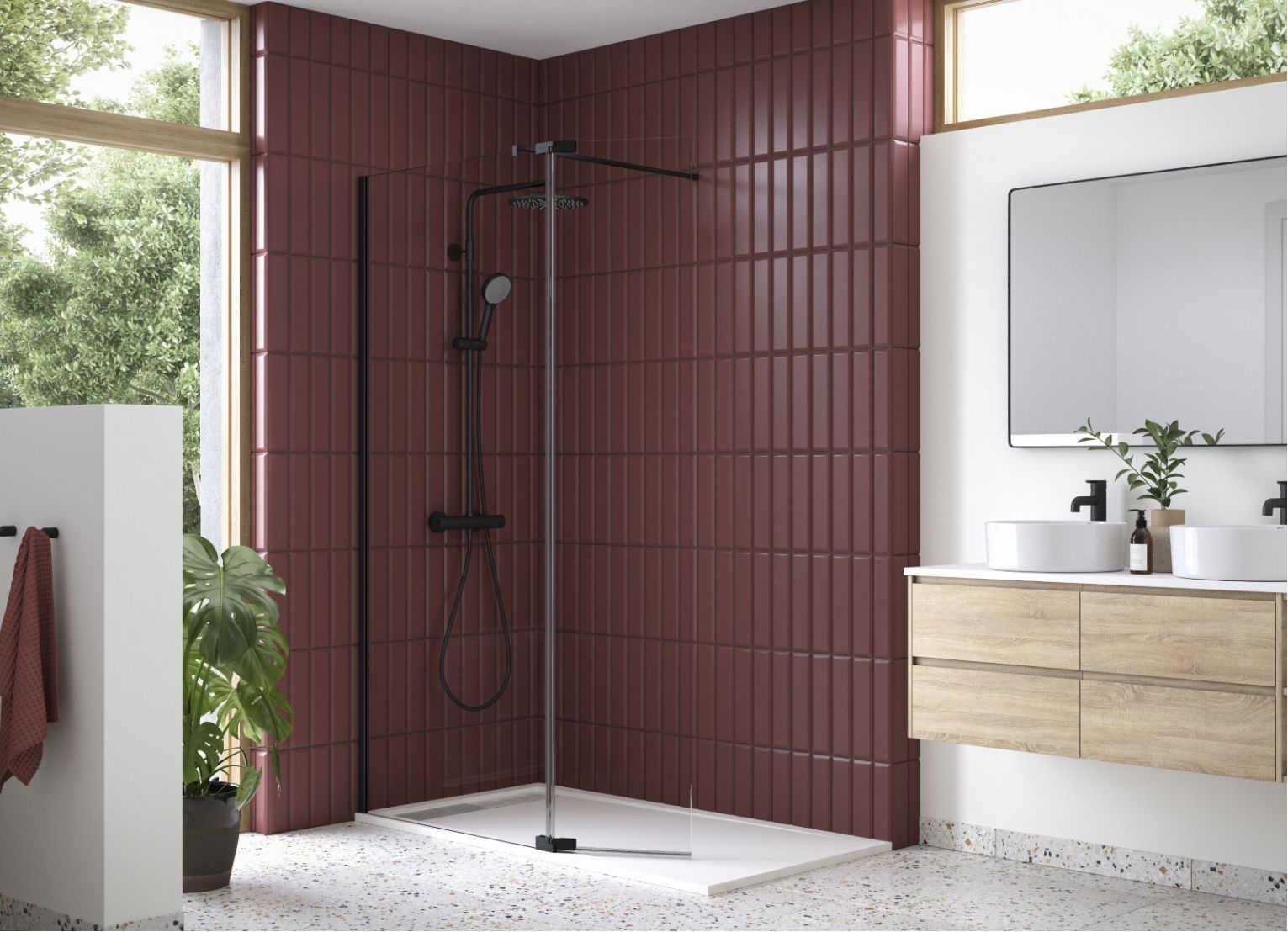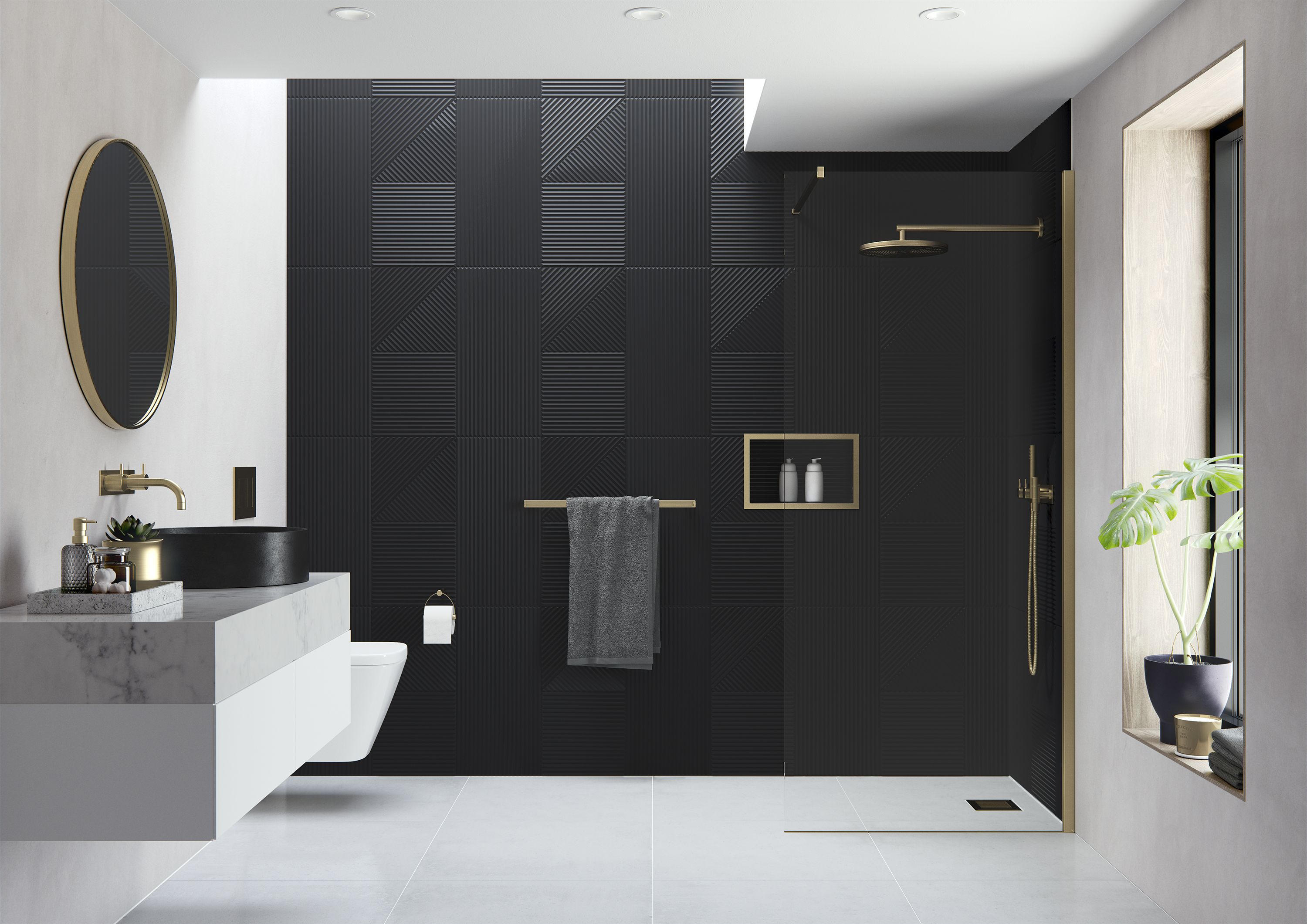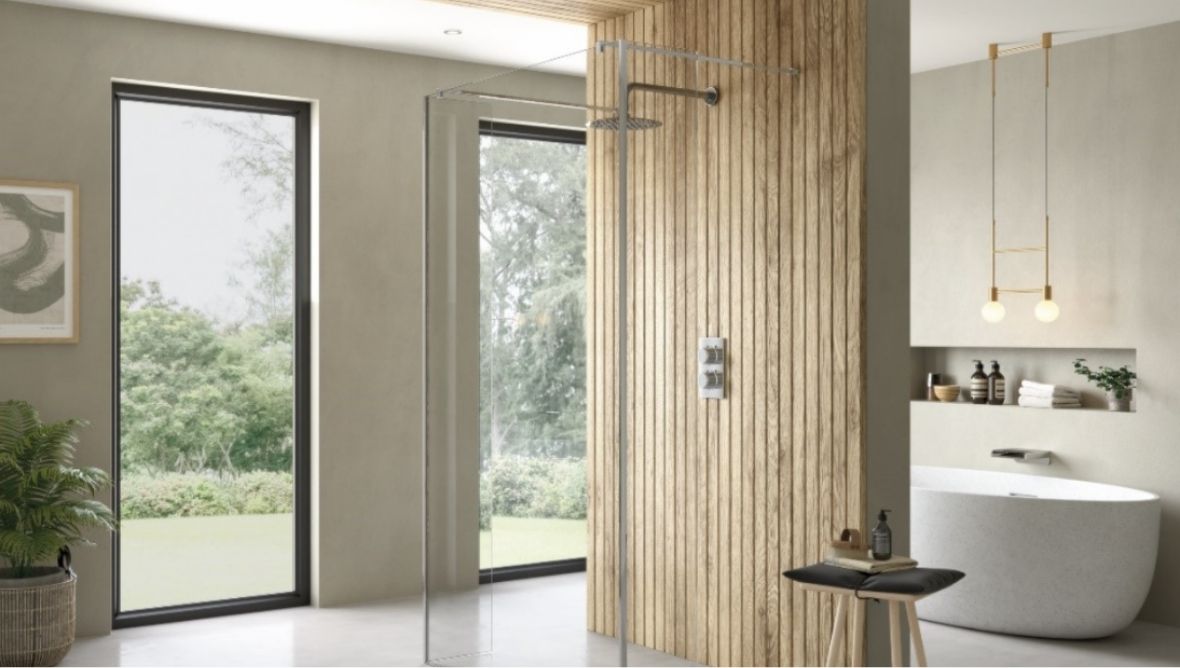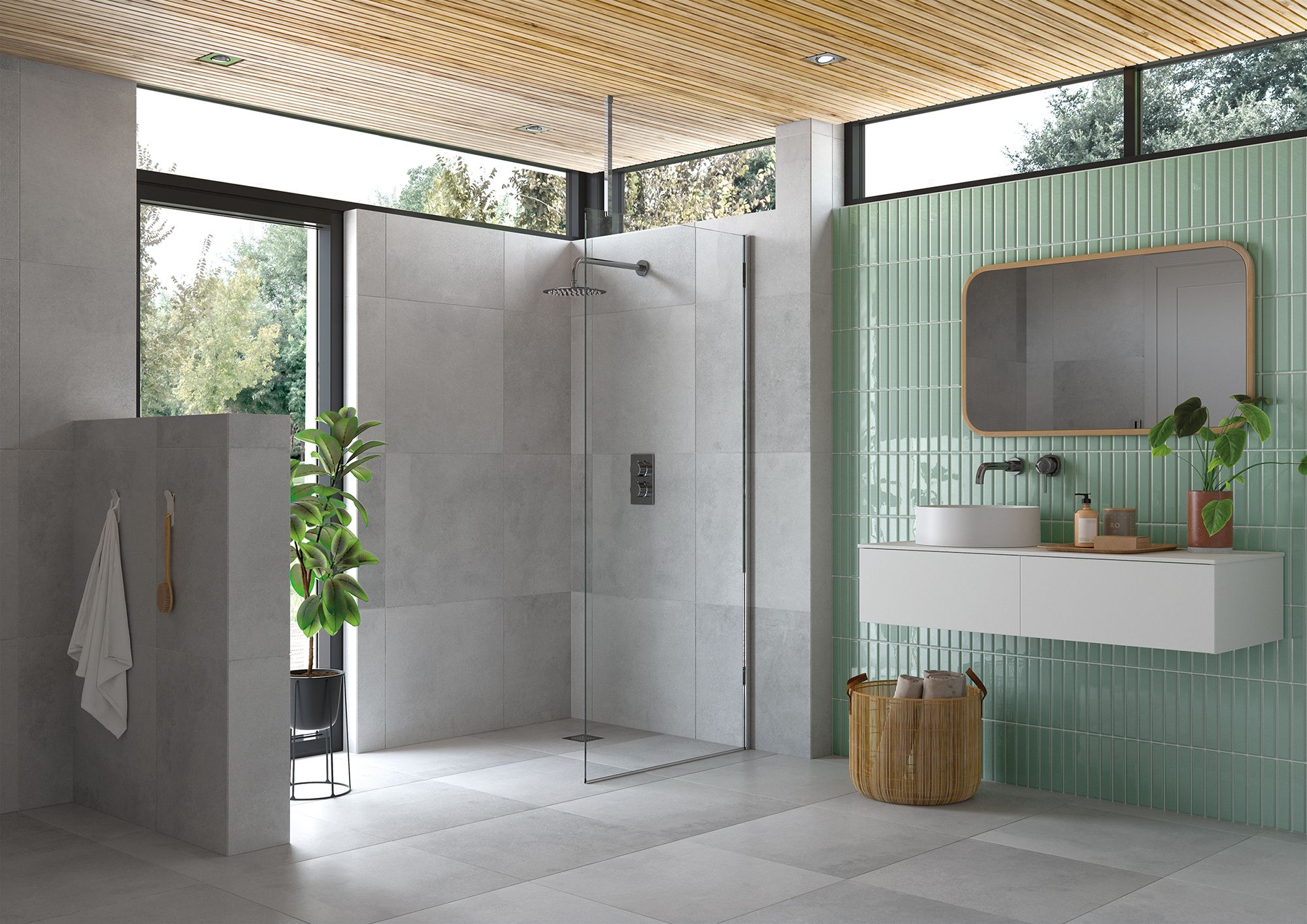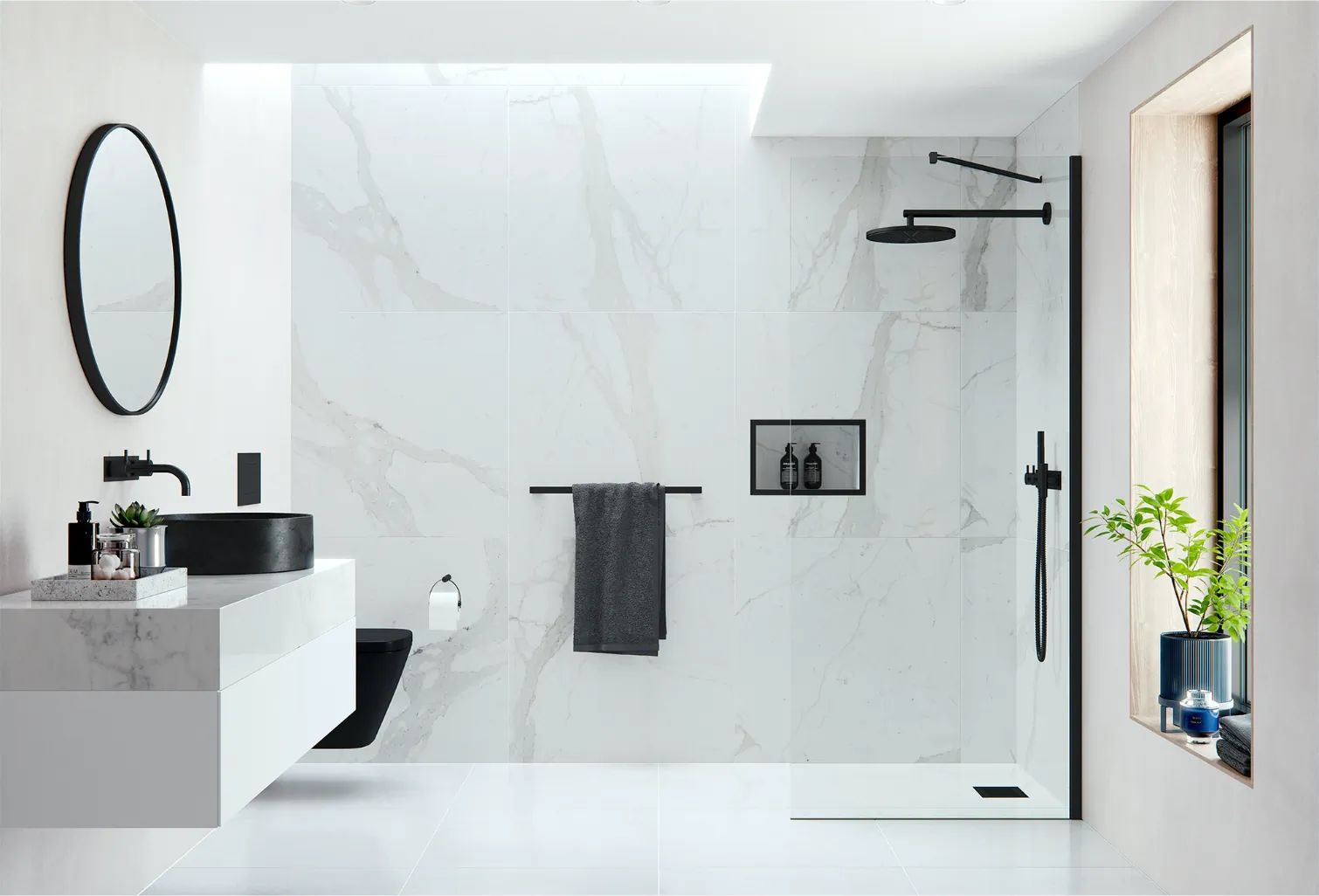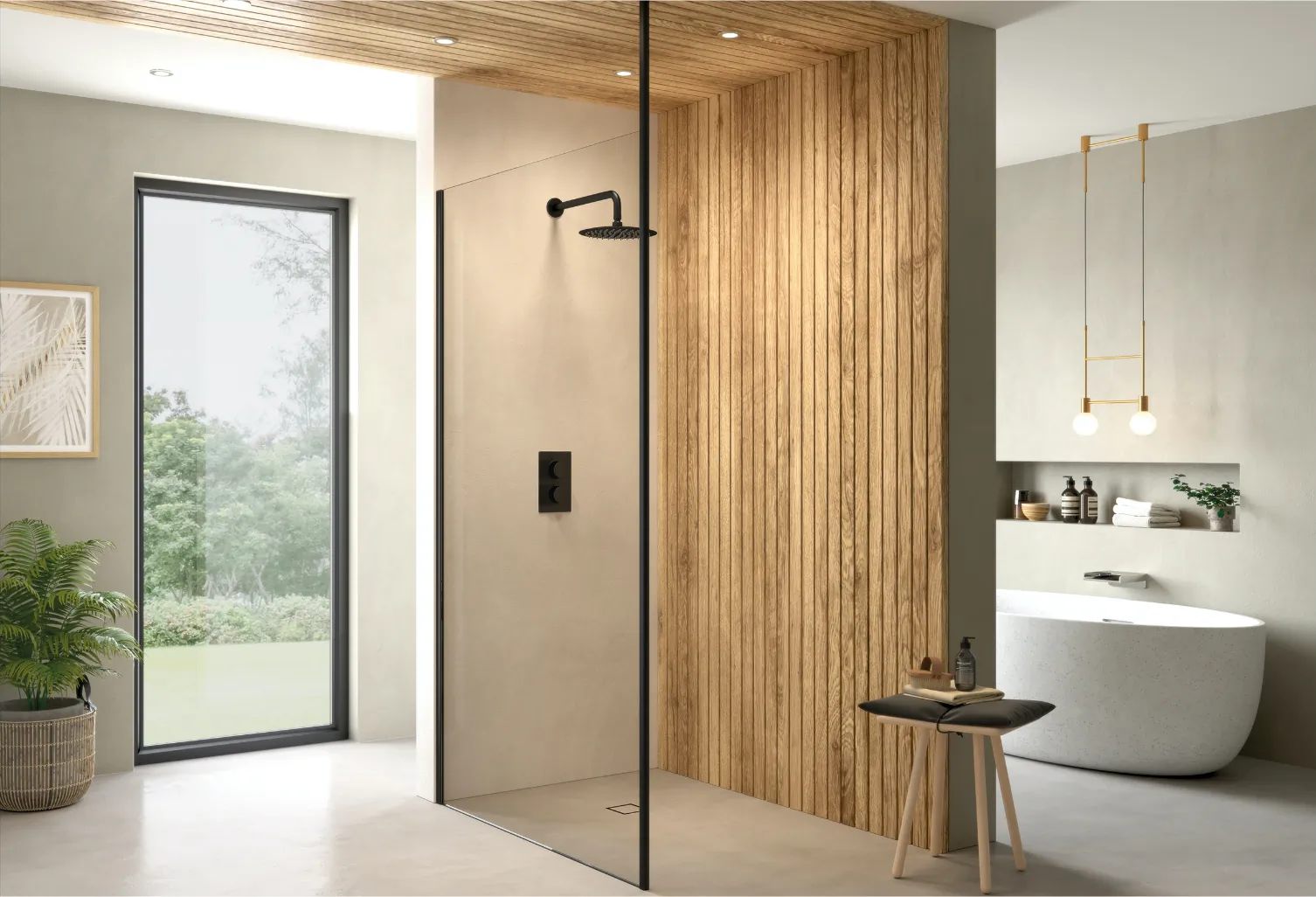 Corner Wetroom / Three Panel Wetroom
Offering a spacious interior, these AYO walk-in wetroom configurations are ideal for larger showering zones.
Sleek stainless steel support bars are the epitome of form and function. An extensive selection of glass joining options and seal solutions enable the creation of a truly personal showering retreat.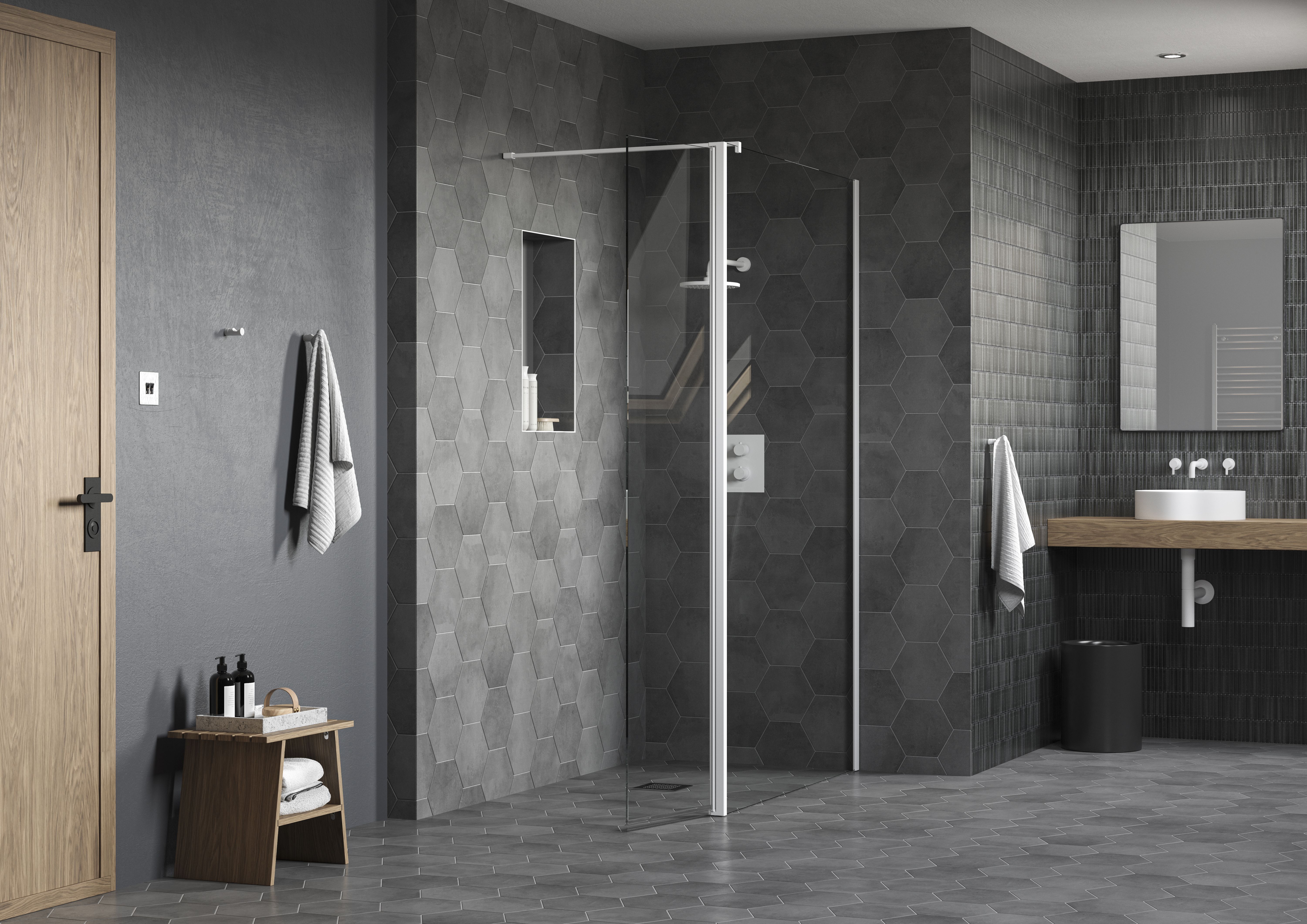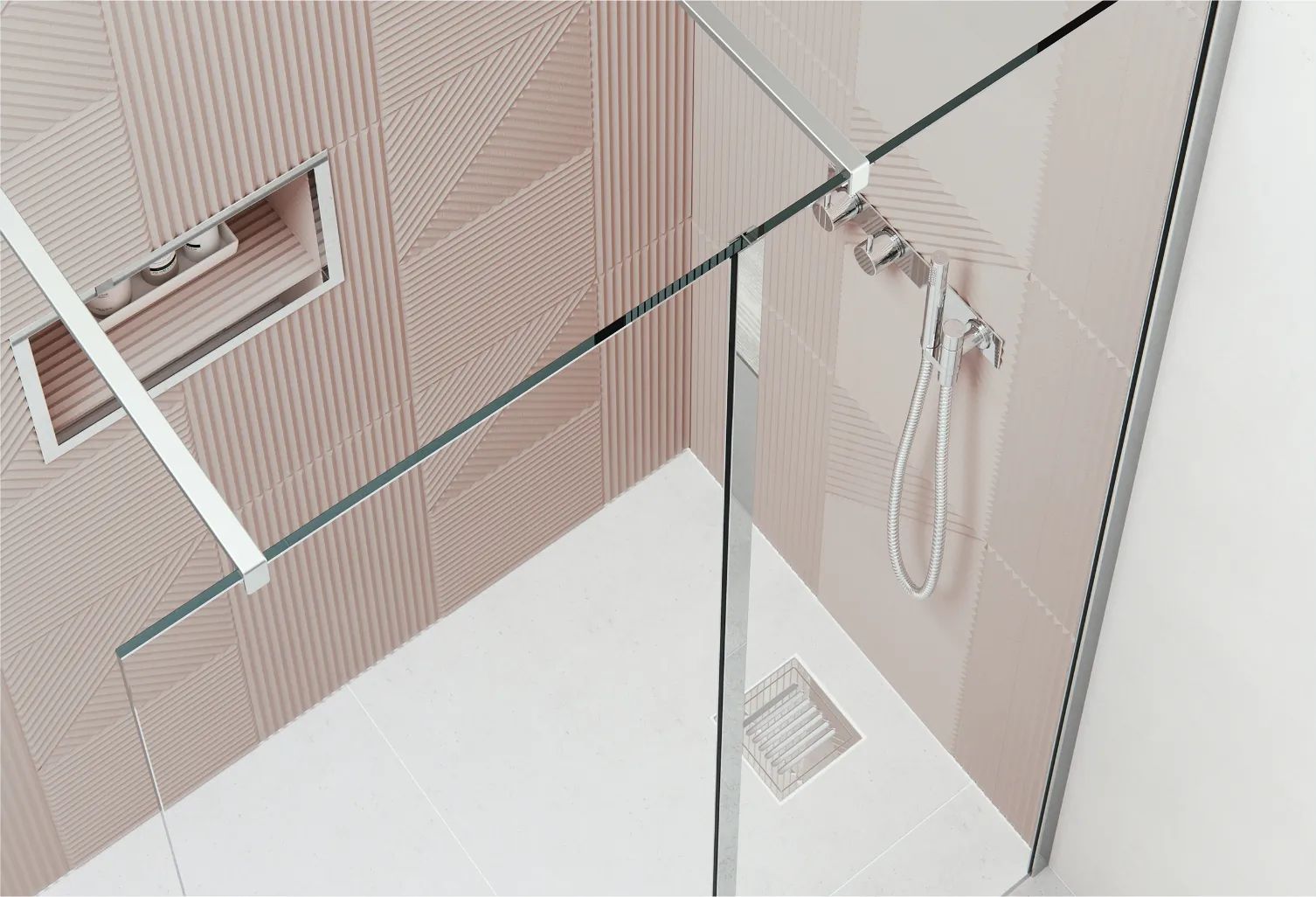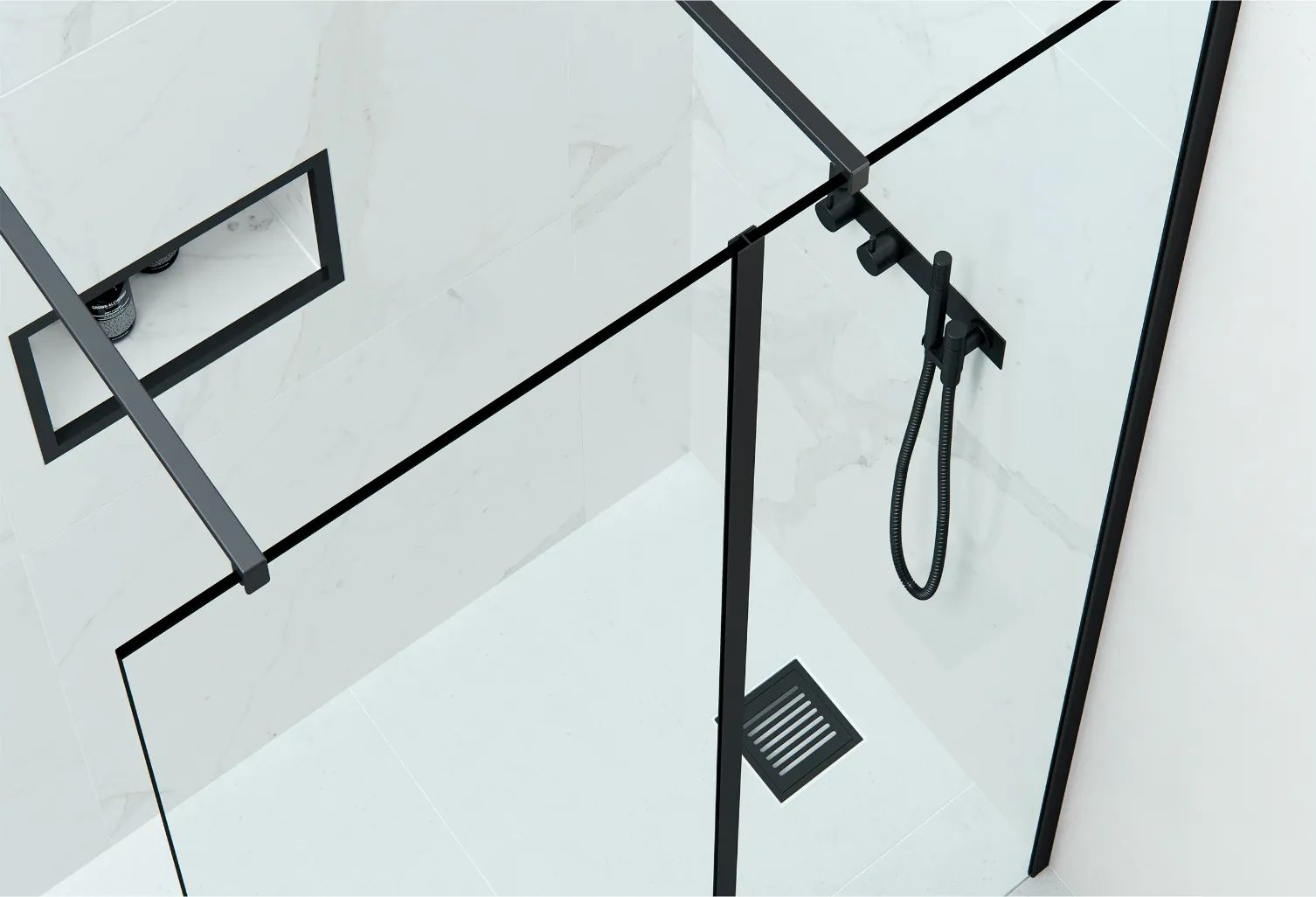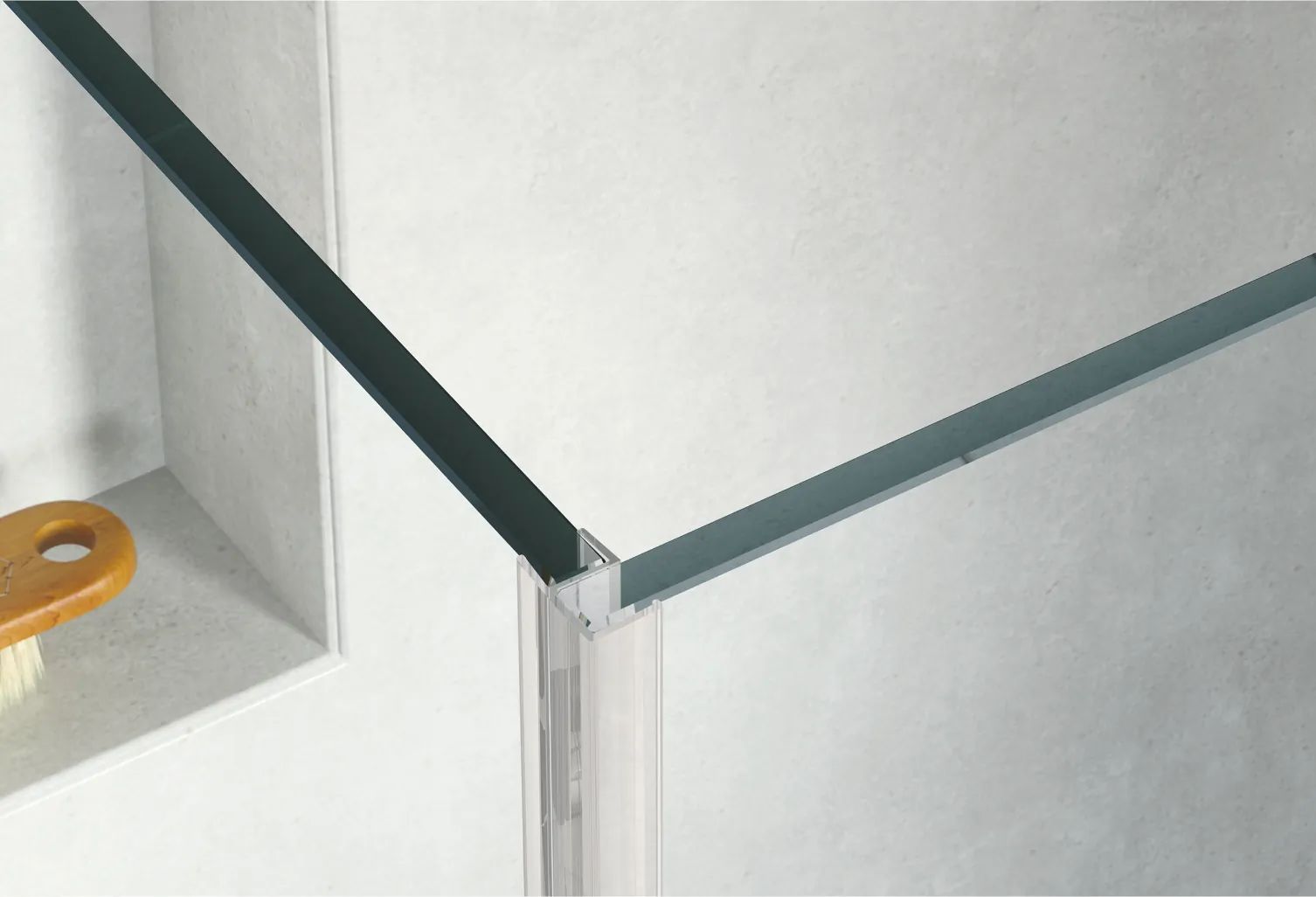 AYO Framed Collection
Inspired by factories and warehouses, the striking AYO framed collection is curated to deliver a contemporary industrial aesthetic.
Available in a matte black, each 8mm glass panel is 2 metres tall and coated with a hydrophobic coating to repel against unwanted grime and limescale.
Silk screen print technology enables the interior of each AYO Framed wetroom to retain a flush finish for ease of cleaning. A black anodised metal frame is bonded to the glass exterior, affording maximum durability to this wetroom design.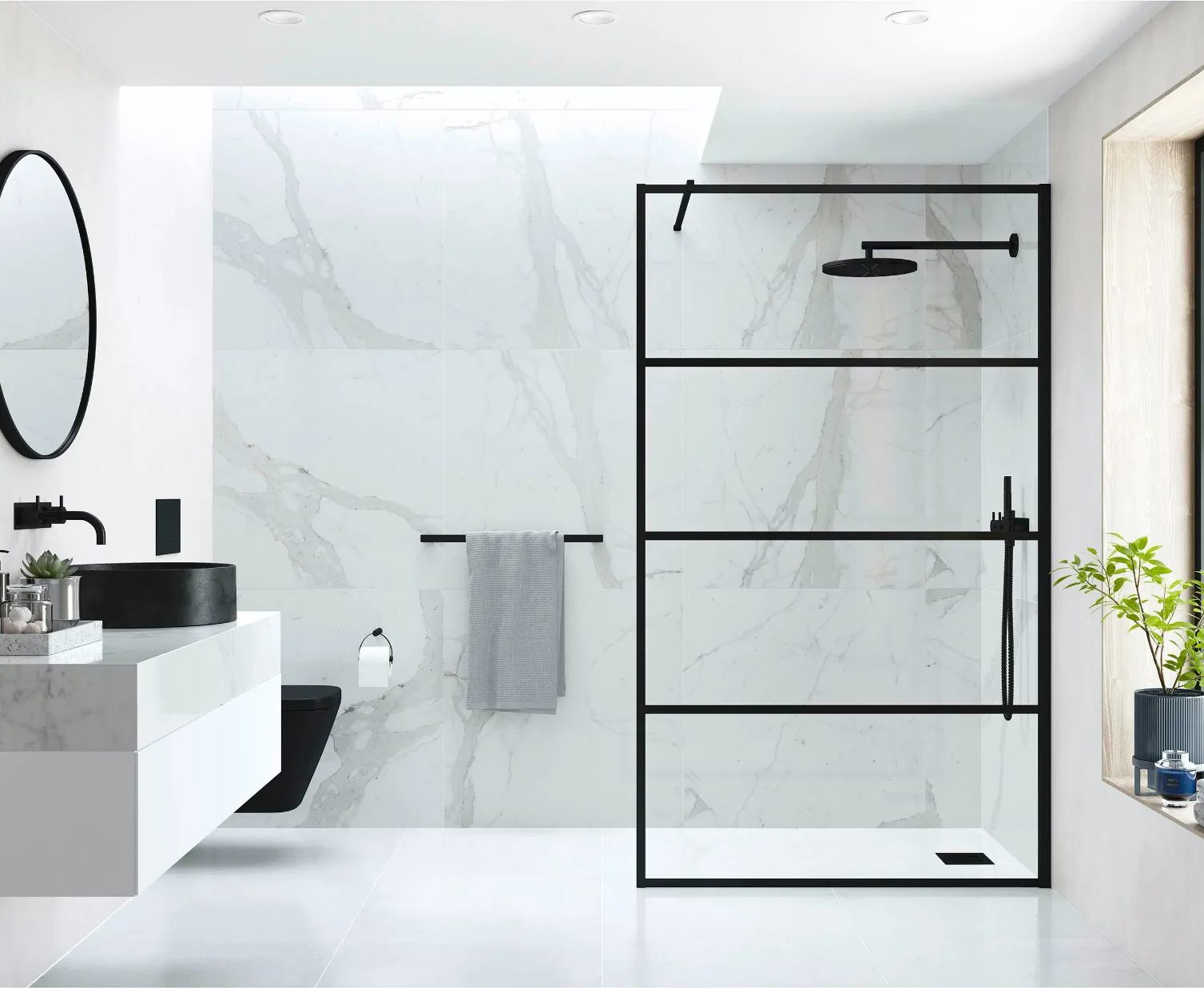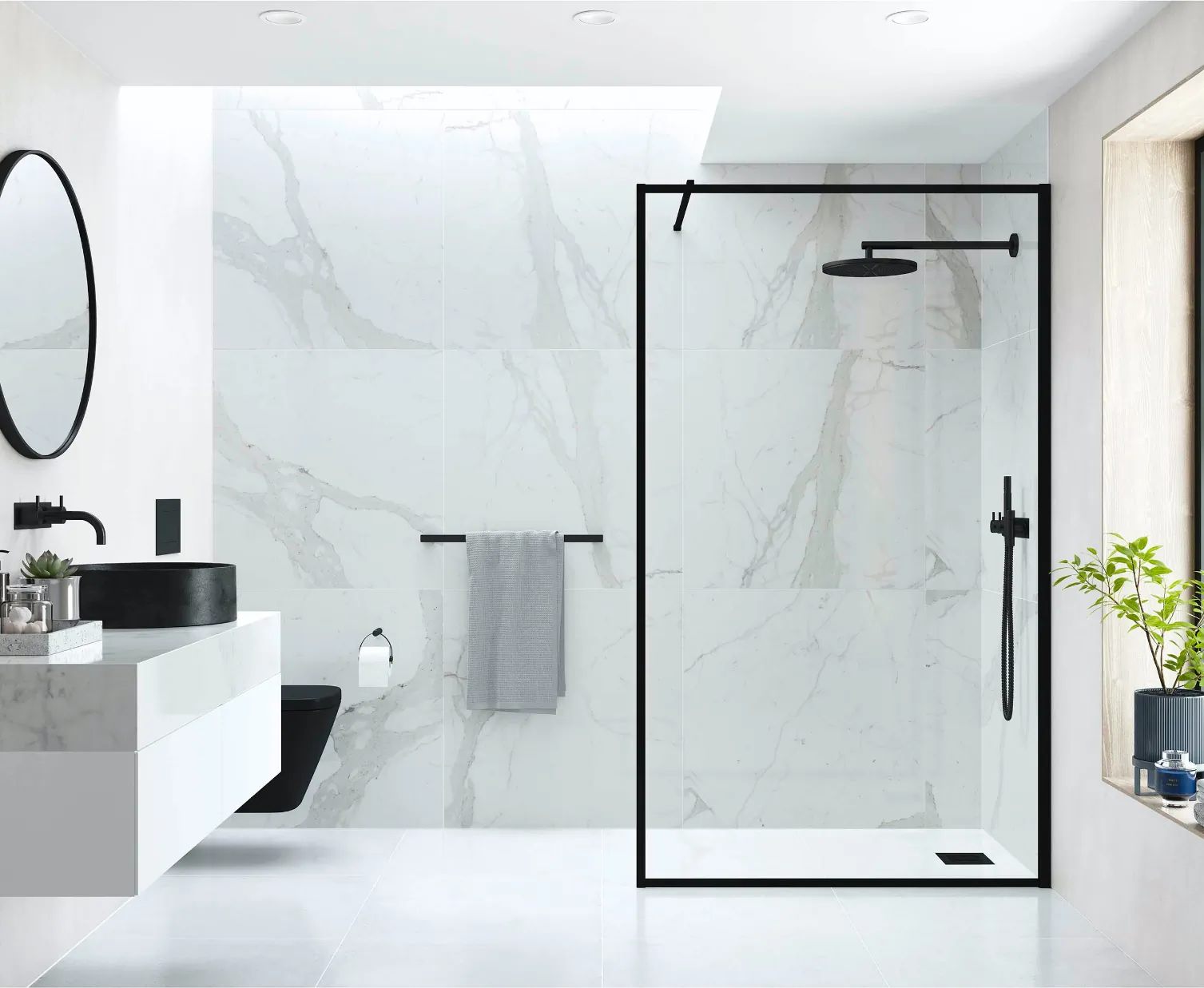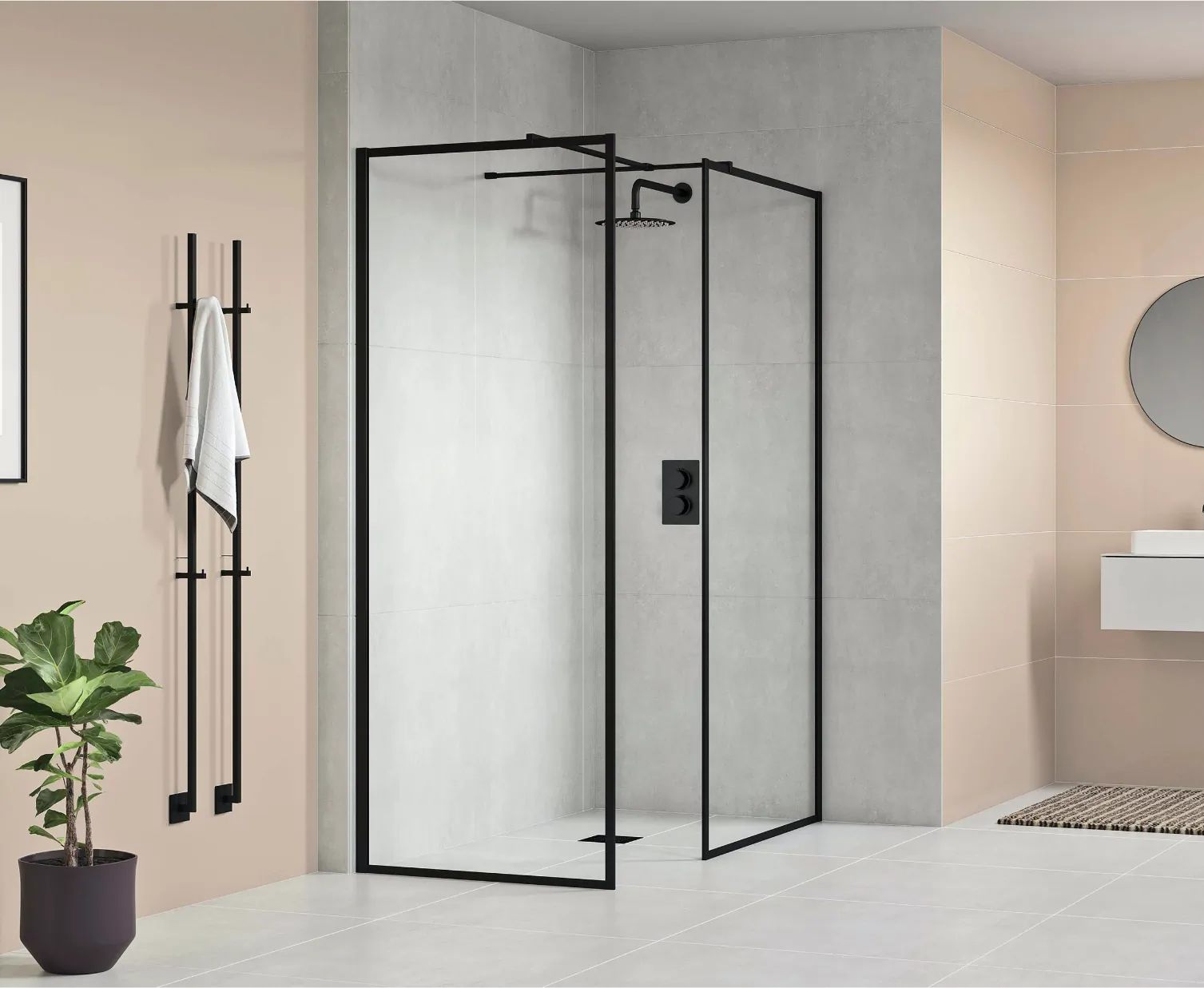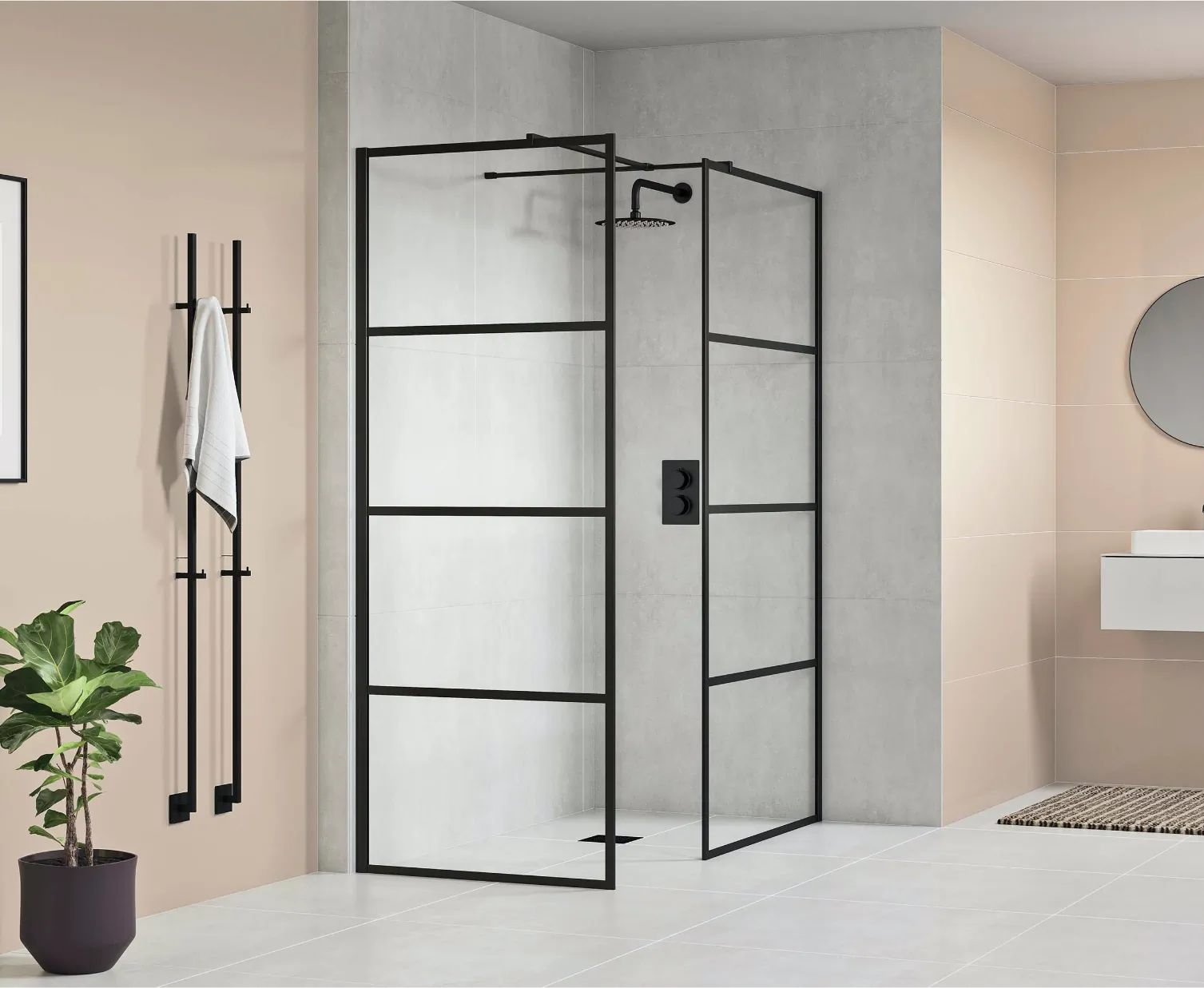 Configurations
With almost an infinite choice of configurations available in silver and matte black, and a wide range available in premium colour options, AYO provides maximum flexibility to personalise your dream shower space.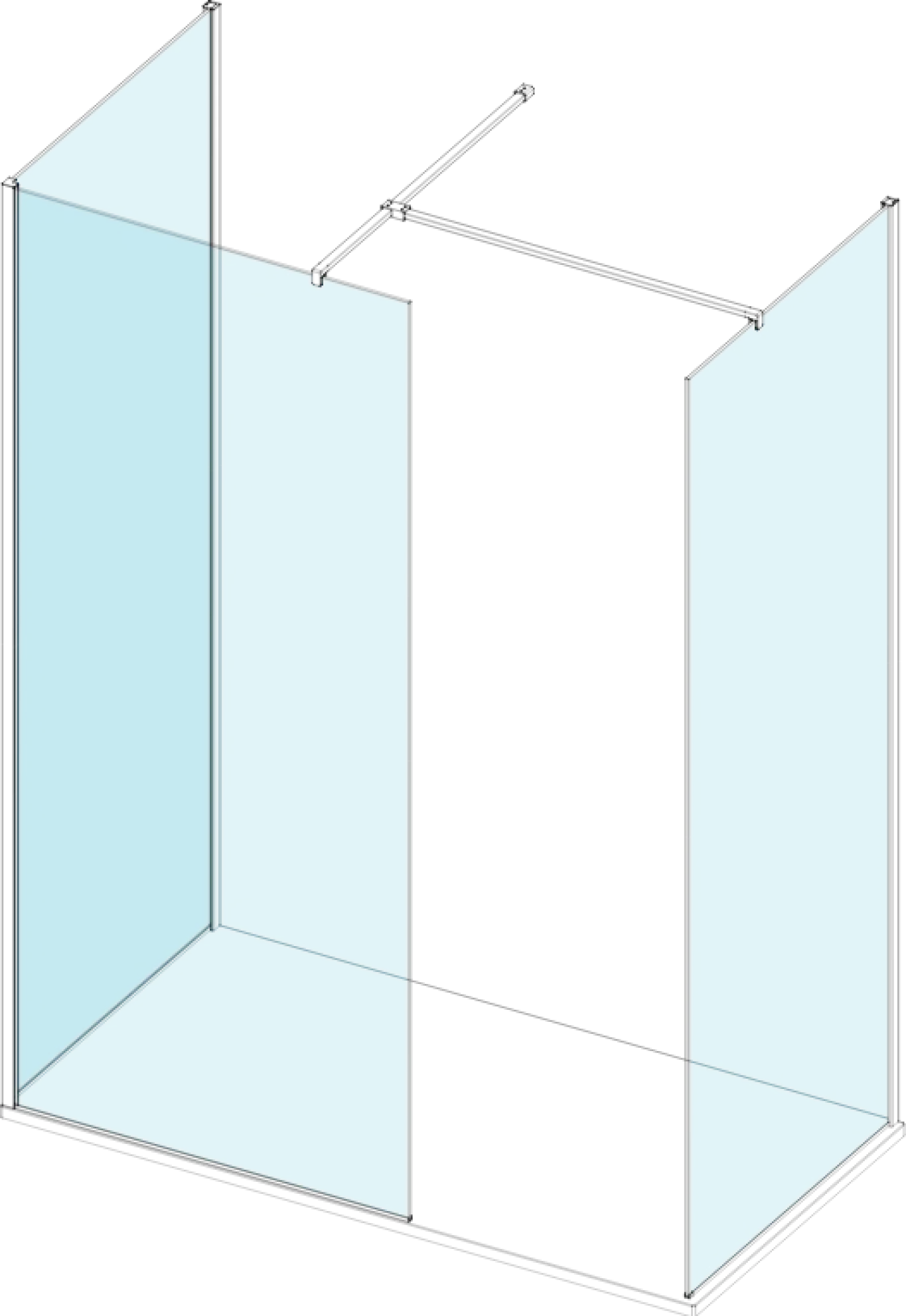 Beautifully designed, brilliantly engineered and surprisingly affordable.
Up to A Lifetime Guarantee