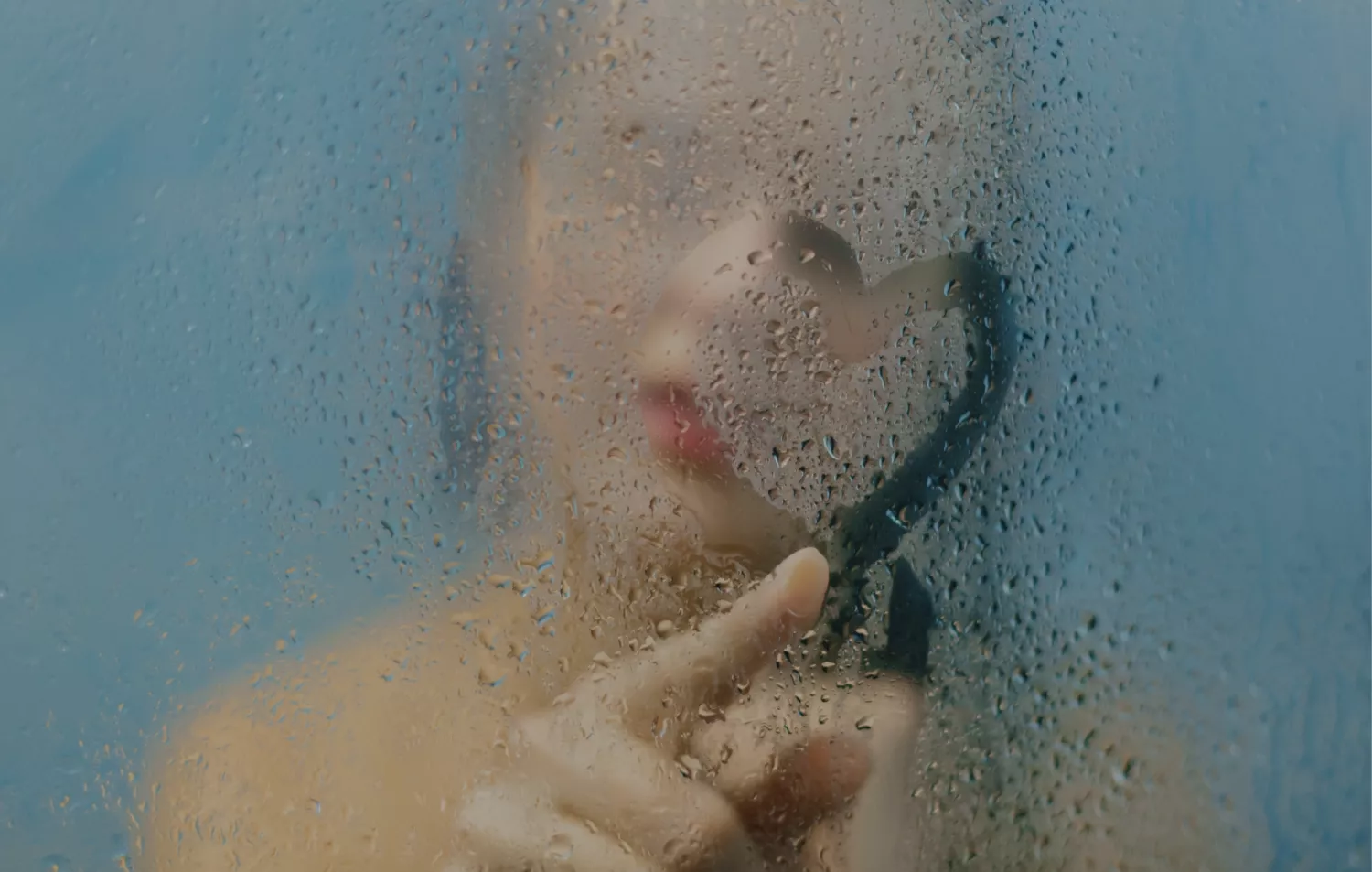 Welcome to the world of shower doors, where the options are endless and the decisions can be overwhelming. But don't worry, we've put together a guide to help you through the process and make sure you end up with a door that not only fits your bathroom perfectly but will also leave your guests in awe.
Shower trays
Before you dive into the different types of shower doors, let's talk shower trays!
Take a step back and measure the shower space available for you to position your shower door and tray combination (you may choose a tiled floor option, in which case you can skip this step!). Shower trays typically range from 700mm right up to 2000mm. Consider the shower tray shape. You're not limited to just square or rectangular-shaped trays, there are also quadrant and offset quadrant options available. By measuring your space and deciding on a shape that best suits your bathroom layout, you'll then be able to match up with the perfect shower door that fits seamlessly into your bathroom.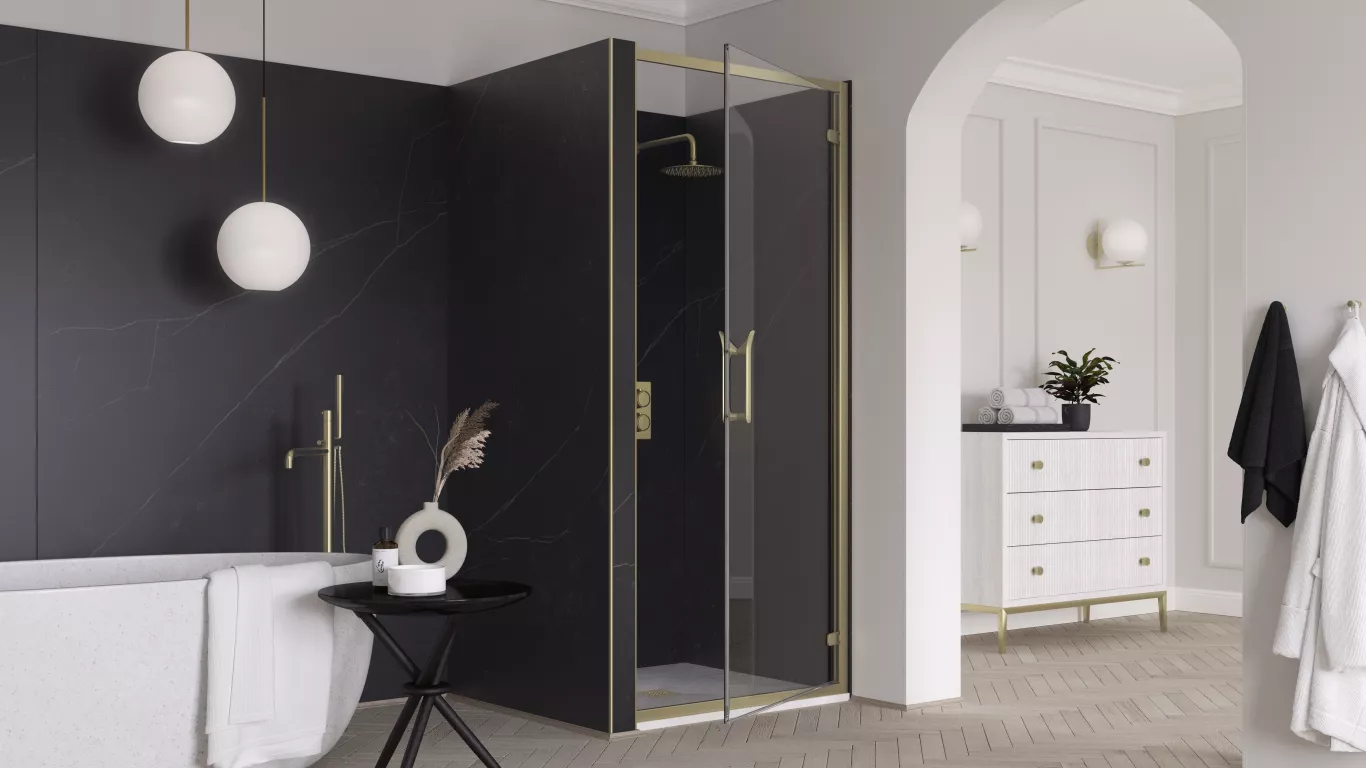 Door options
When it comes to selecting a shower door, the options can feel endless. From sliding shower doors to spacious hinge doors, to neat bifold options, there's a shower door for all applications. Your bathroom layout will determine which door style works best - vanity, bath or toilet positions will all inform your decision.
Let's start with some space-saving options.
Bi-fold doors fold in on themselves and typically operate on a roller mechanism. They give wide, generous access to the shower zone - a popular choice where space is tight and there is no room for the door to open outwards.
In-fold doors open inwards for the most part, provide generous access to the shower whilst retaining maximum space for the user inside the shower enclosure. A small portion of the infold door extends outwards in the door open position, so that the internal shower zone is not fully inhabited by the door. Typically seen on rectangular or square shower enclosures.
Sliding doors are popular and do not require additional clearance space for opening or closing. Available in all shapes; square, rectangle, quadrant and offset quadrant, the quadrant and offset quadrants have the advantage of being perfect for tight corners while still providing ample access.
If you have a larger bathroom, hinge doors are a great choice.
Hinge doors swing open, providing a generous access to your shower. However, it's important to keep in mind that hinge doors do require more clearance space when opened. Hinge doors are often available in all shapes; square, rectangle quadrant and offset quadrant. For larger sizes enclosures, hinge doors are often accompanied by inline panel options.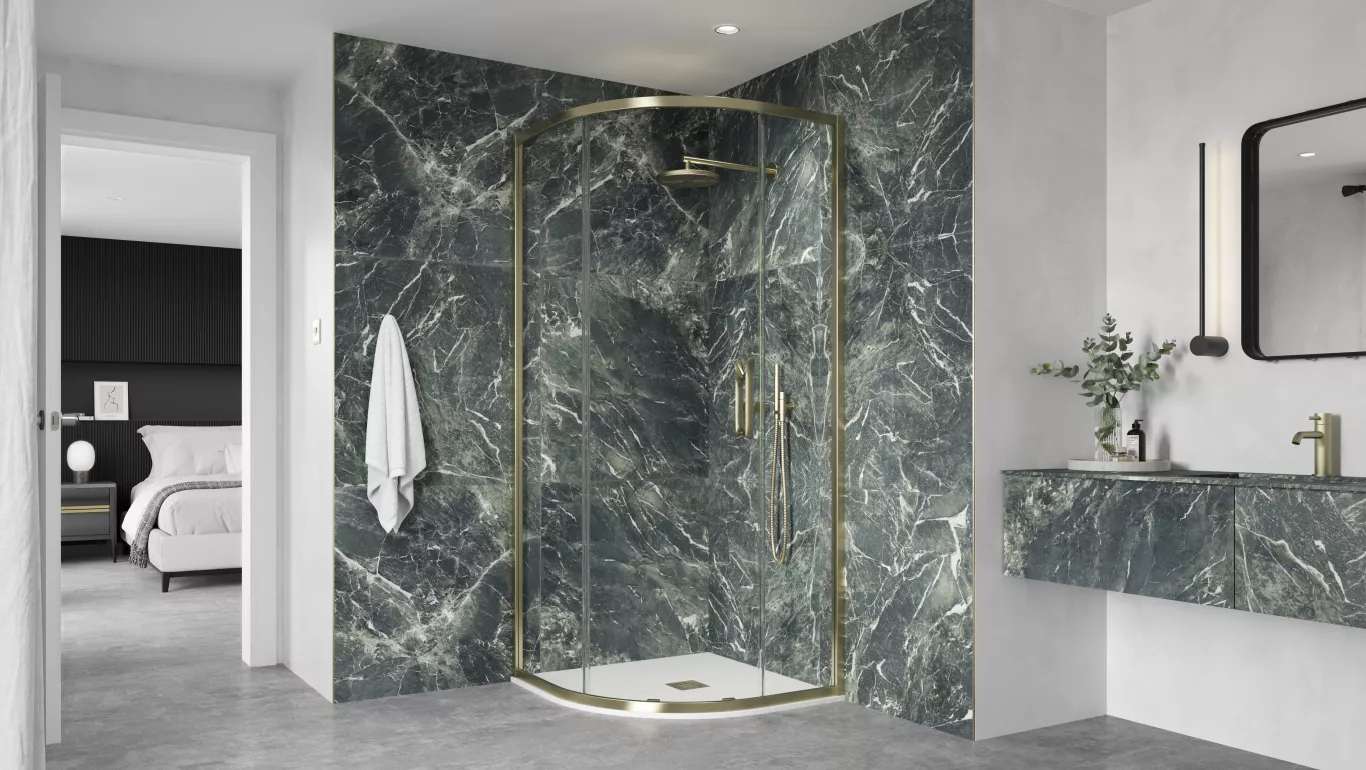 Hardware finish
From chrome to brushed brass, to matte black, the choice is yours. But before you get too excited, it's important to consider how the hardware finish will complement your bathroom's existing fixtures and decor. The right hardware finish can elevate the look of your bathroom. For example, if your bathroom has a modern aesthetic, a chrome or matte black finish would be a perfect fit. On the other hand, if your bathroom has a more traditional feel, a warm and inviting brushed brass finish might be a great choice. Chrome is a great option as it's easy to clean and maintain, while brushed brass can require more frequent polishing to keep it looking its best.
It's also worth noting that the finish of the hardware can also impact the overall durability and maintenance of your shower door. For instance, Flair matte black and brushed brass shower door options all boast an anodised finish – this is an electrochemical process that converts the metal surface to a durable corrosion-resistant metal surface. This ensures a superbly robust product designed to stand the test of time in the busiest of family bathrooms.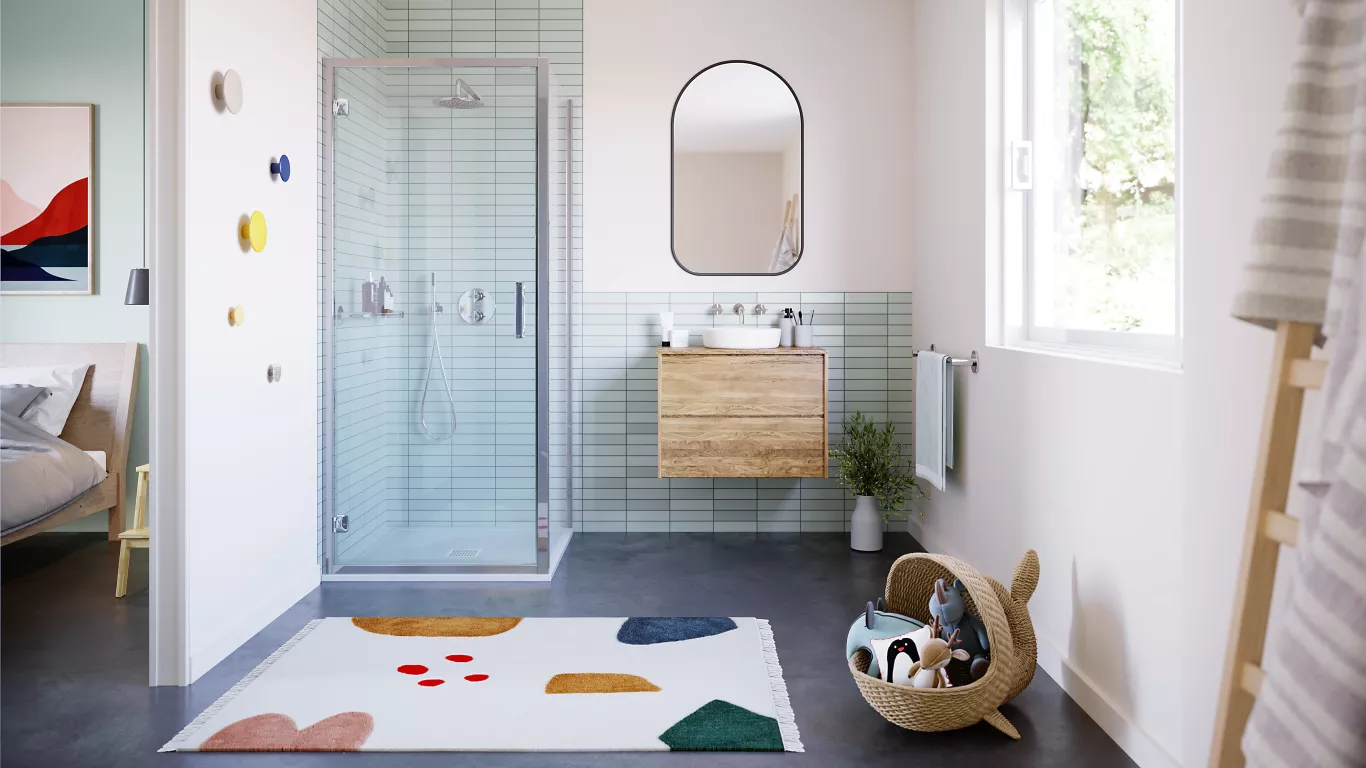 Price
Shower doors can range from more budget-friendly options to more premium price points. Before you make a decision based solely on price, it's important to remember that a higher price tag may indicate extra features and benefits, with clever design detailing will make your showering a more joyous experience every day. A more budget-friendly option may have thinner glass and slightly fewer design features, but should still offer superb functionality for the more affordable price tag. For instance, the ILI collection is created as the perfect balance of stylish affordability in a shower door offering,
Also, keep in mind that a more expensive shower door may also come with a better warranty term. Finding the perfect balance between your budget and the features you deem essential will ensure you end up with a shower door that not fits your budget and everyday needs too.
Ultimately, the best shower door for your bathroom is one that fits your style, space, and budget. Take the time to research different options and consider the above factors to make an informed decision.