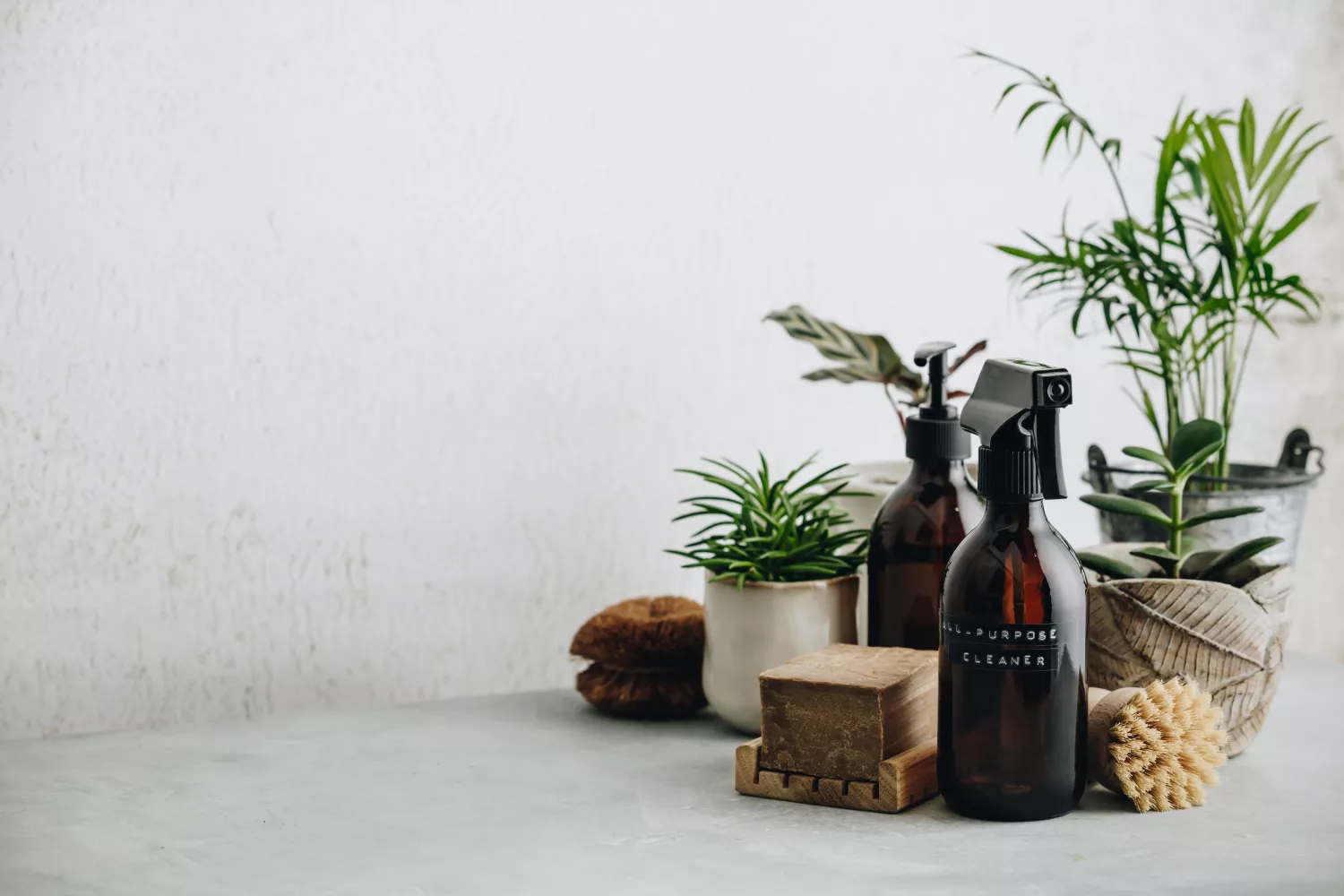 There's no shortage of products on the market for cleaning your shower door or shower glass panel. However, some of the best products are kitchen cupboard stables and eco-friendly. If you're confused about what the best option for your shower glass is, we've got you covered.
Washing Up Liquid
It's tried and tested and impossible to beat. Washing up liquid is the go-to option for making your shower door sparkle.
Mix one tablespoon of washing-up liquid (a little goes a long way) with approx. 10 litres of water. You want a relatively thin, non-viscous mix. The solution will clean your shower door exceptionally well and it'll even reduce the amount of arm power required too.
White Vinegar
White vinegar is a popular alternative to harsh chemicals for cleaning glass. The Mrs. Hinch Fans may already be very familiar with this option and it's very popular with chemical-dodging folk because provides great results too.
Mix one part white vinegar with two parts warm water, diluting the vinegar is essential. Once you have your solution mixed you're ready to get sparkling.
Lemon
Cleaning with a simple lemon is a great way to get rid of soap scum and hard water stains. The acid in the lemon will break down the build-up of any residue. Simply cut a lemon in half and rub it in circular motions onto the glass. Once you have finished rinse the glass with water and wipe it down with a squeegee or microfiber cloth. Not only is it economical, but it's also environmentally friendly.
Squeegees
Great for avoiding streaks, they clean large areas quickly, making it easy to use daily, and let's be honest, they're super satisfying to use too.
While a squeegee might look a bit out of place in the bathroom, it can be used on mirrors, glass and around the rest of the house too. An essential tool for any home.
So, there you have it, the best eco-friendly solutions for cleaning your shower.