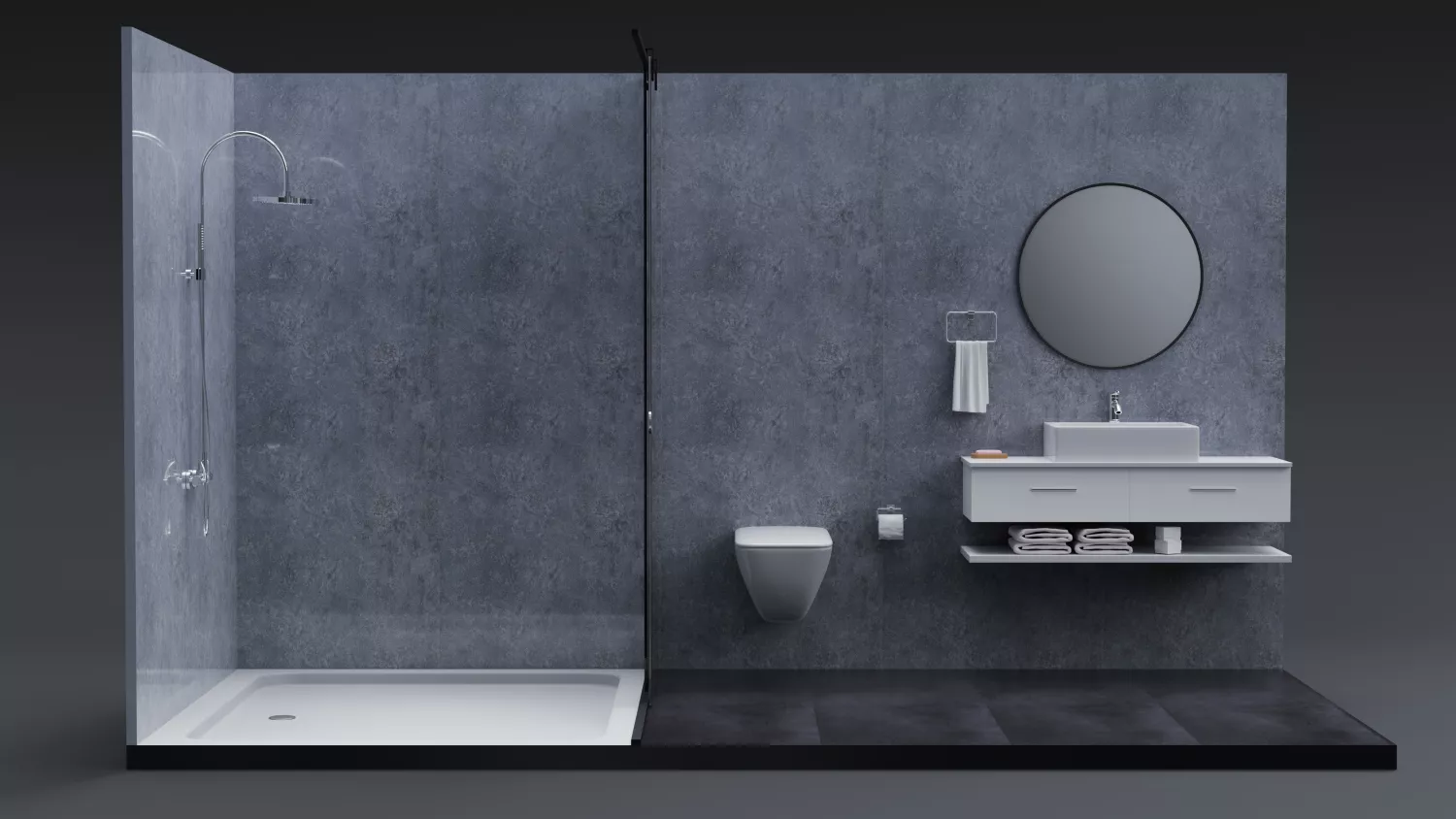 PVC bathroom panels are perhaps one of the best-kept secrets of the shower door trade. The installation of PVC Panels is effortless, and they require minimal upkeep to maintain in the long term (no dirty grout lines-hurray!).
If you're renovating your bathroom, and want a more budget-friendly alternative to tiling, PVC Panels are a simple, cost-effective option that you should consider exploring.
What are PVC panels?
PVC is a strong but lightweight material that is a suitable material to cover walls, floors or ceilings. Over the past number of years, the PVC panelling has gone from an unattractive and limited product offering to a more style conscious solution that comes in a variety of attractive decors. Modern advances with the production technique for these panels mean they have become more high quality and aspirational for the bathroom zone.
Are they waterproof?
Yes, PVC panels are a great way to get waterproof an area without the time or expense involved in tiling. These panels are resistant to dampness and drastically reduce the chance of mould or mildew growing too. A win so far.
Can they go over tiles?
Yes, PVC panels can go over tiles. The solid design on the back of the PVC panelling means that even with intricate tiles underneath, the PVC panels can provide a flat, even finish. However, it's worth noting that to ensure a perfect wall finish, it is recommended the walls are battened out suitable to ensure a perfect finish when the panelling is applied.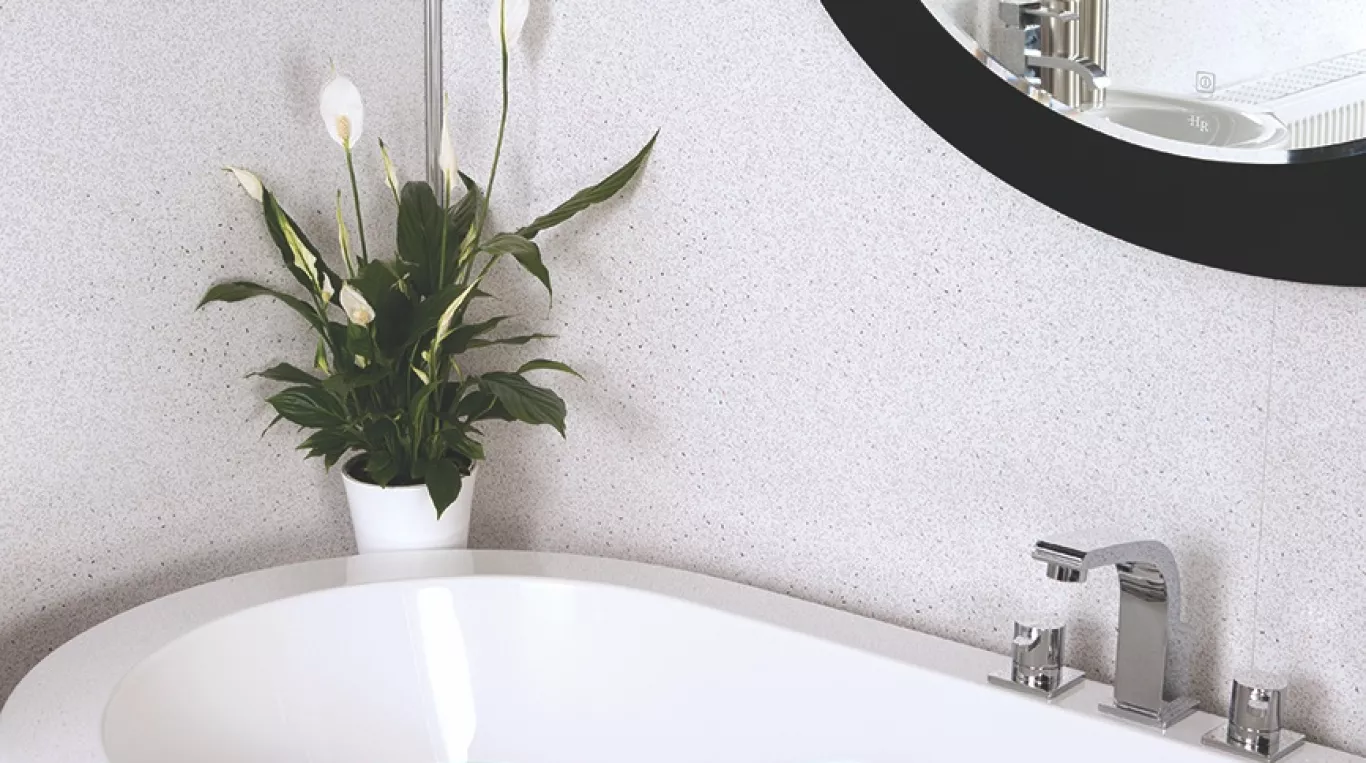 What are the benefits?
It's durable - installed correctly, PVC panelling won't bend or warp. It's flexibility means it's straight forward to cut to size and install. Used in a busy bathroom environment, it will stand up to day-to-day wear and tear admirably.

It's cost-effective - Tiling a large area can very quickly become expensive, there's grout, tile cutters and trowels – or a tiler if you're not doing it yourself - to consider. PVC panels can cater to almost any style or taste, are a DIY product for many and are typically a fraction of the cost of tiles.
It can be installed by any DIY enthusiast. Designed with the DIY installer in mind, the tongue & groove connection makes this product easy to fit in the bathroom zone. There's no messy grouting involved, simply click your way to a clean, professional finish.
It's easy to clean - The majority of PVC panelling on the market comes with a 'wipe-clean' finish. Even those with decorative textures or 'tile effects' can be wiped down with one easy motion- and there is no grout lines that are a haven for unwanted grime and limescale.
Are there any downsides?
Not suited for high temperatures – while PVC panelling is ideal in a bathroom, it's not suitable in kitchens or working areas with extreme temperatures. PVC stands for Polyvinyl Chloride, which is toxic if burnt. That said, it's perfectly safe to use in a bathroom (your extra-hot shower won't cause any issues). It's not recommended to be used in an area where it could encounter extreme heat or naked flames.