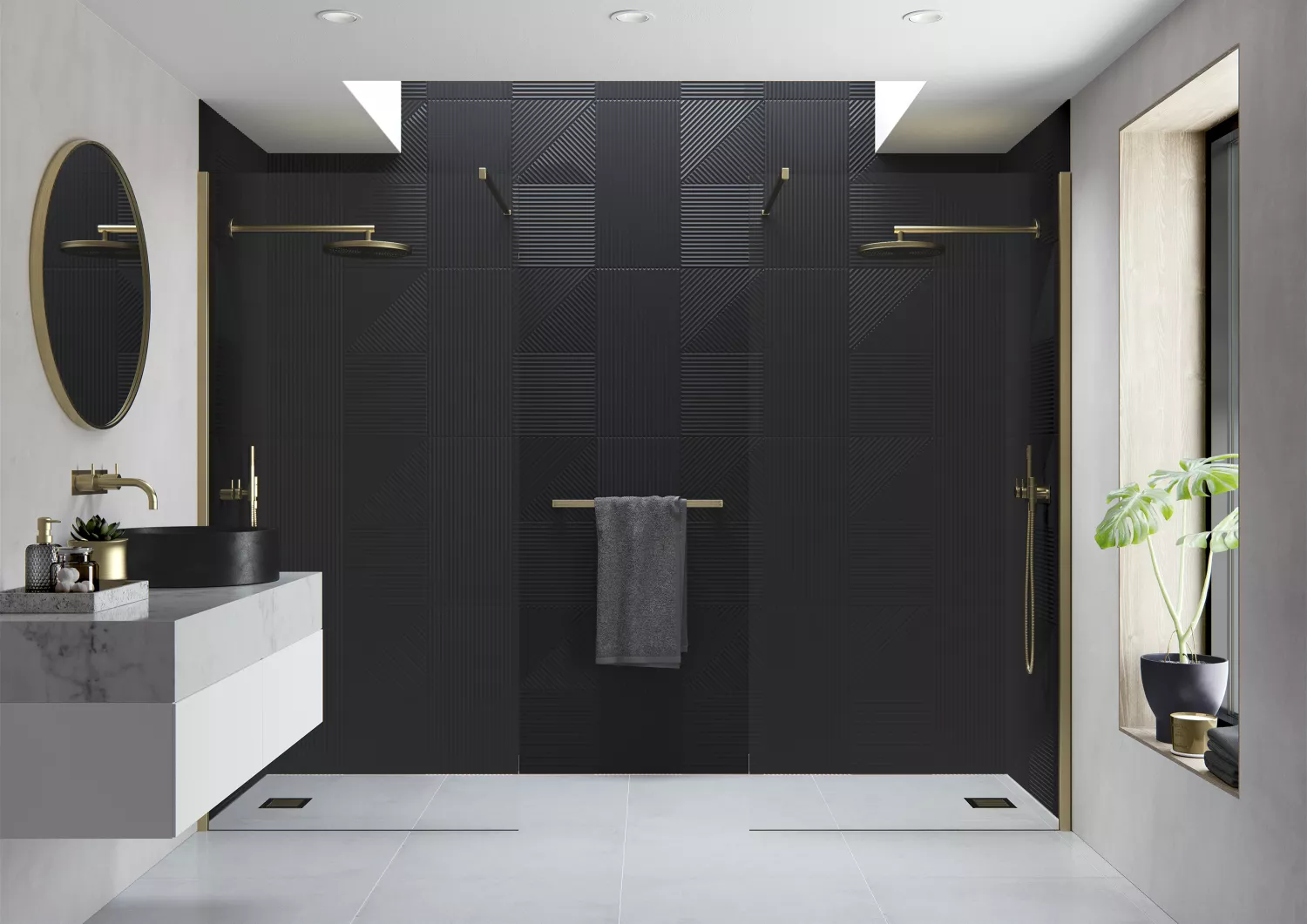 Wetrooms, also known as walk-in showers, are a modern alternative to a traditional shower enclosure. Originating in Japan, wetrooms have been in Ireland and the UK for many years. They initially became popular amongst the elderly and people with mobility issues due to their ease of access and elimination of potential trip hazards.
While wetrooms were once seen as a practical solution, they are now the go-to for creating a trendy, stylish shower solution due to their contemporary and minimalist look.
Can I have a wetroom?
Yes, wetrooms are for everyone, but not something that can be installed on a whim. It's easier to install in a new build or during a major retrofit as the floor gradient may need to be altered, waterproofing will need to be installed, a slimline shower tray added or drains may need to be repositioned.
This may sound like a lot, but an experienced tradesman should have little issue with this installation. It's for this reason that you tend to see wetrooms go into new builds or houses undergoing a full renovation.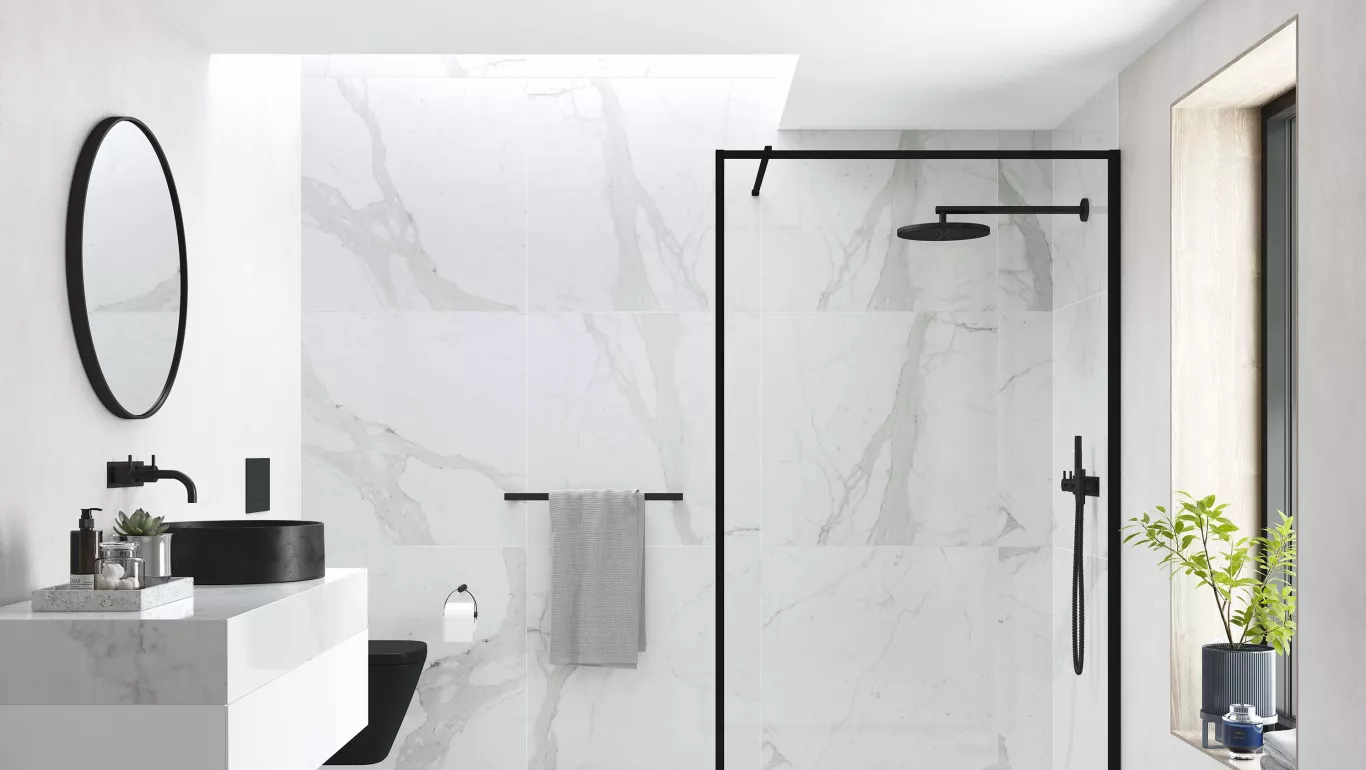 What flooring is required for a wetroom?
There are a range of flooring options available to suit wetrooms. Some suitable options include vinyl or tiles, but make sure they have anti-slip properties. Other options include installing a sunken shower tray into your wetroom space- Gemstone slate textured trays are an ideal solution as a ready-made wetroom floor.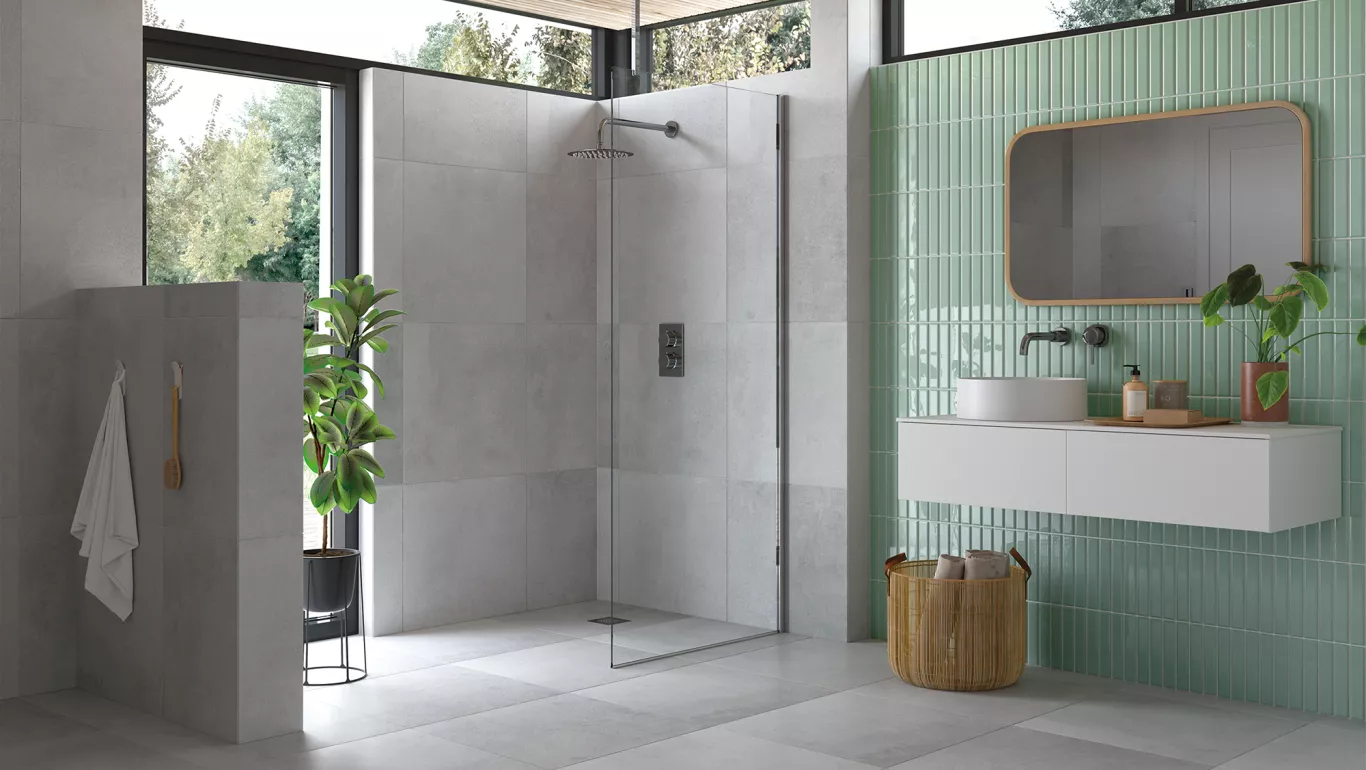 What are the different wetroom styles?
You can take your pick from having a completely open-plan solution (which can get very wet!) or use a selection of shower glass panels in different formations to contain the splash- the possibilities are endless. From choosing one glass panel to four, framed or frameless glass, clear, opaque or fluted glass, rotating panels, and different stabilising brace bars options- there's something for every space and style. A wide variety of colour options are available also – just always remember to check the finish quality- PVD-coated wetrooms are designed to stand the test of time and come with an all-important product guarantee. The versatility of wetrooms means they work as well in a large bright bathroom as in smaller bathrooms where space is restricted.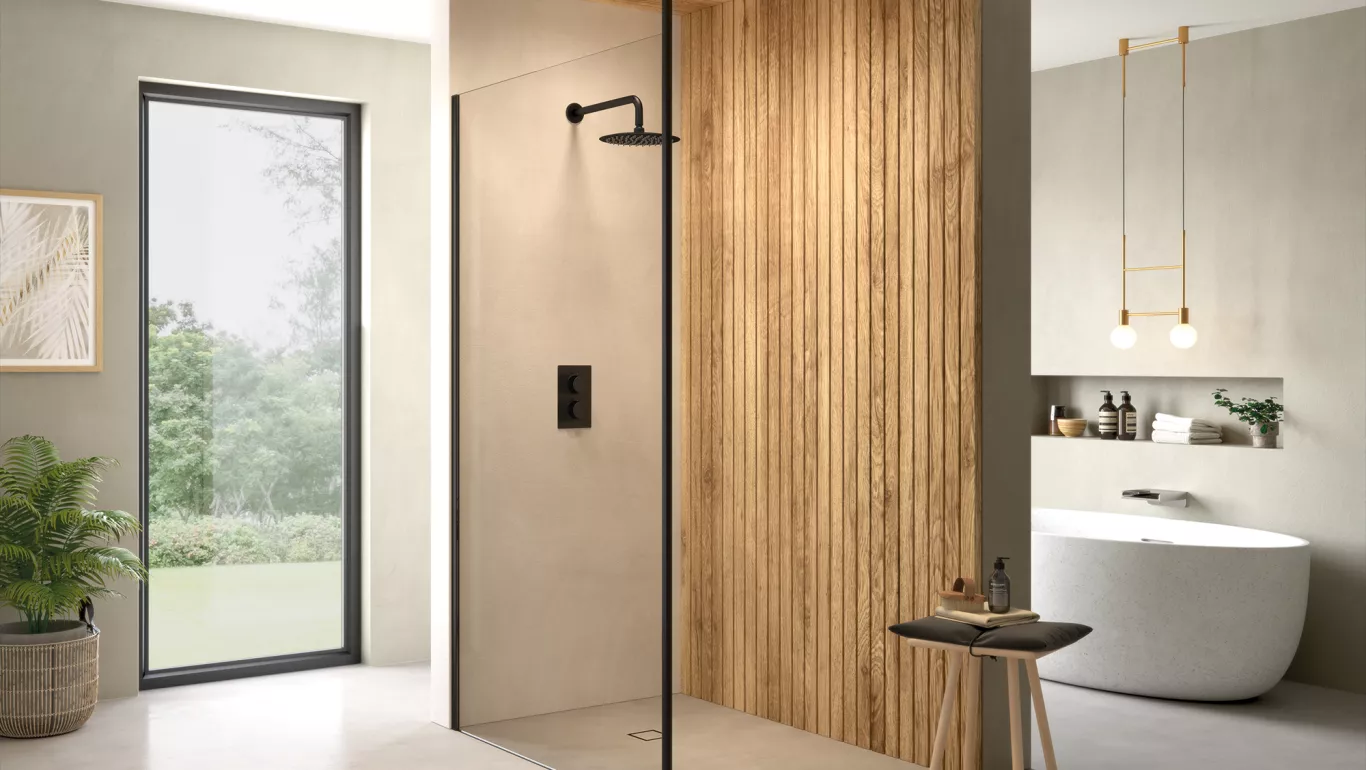 Are wetrooms expensive?
The retrofitting required to make a wetroom possible usually accounts for the larger overall cost. However, if you're planning a bathroom in a new build or have a major-fixer upper, a wetroom can be a very cost-effective option in comparison to some of the more premium-priced shower doors. The cost of the glass panel and fittings will depend on the size and thickness of the glass panels, how many stabilising accessories you need and your choice of colour finish.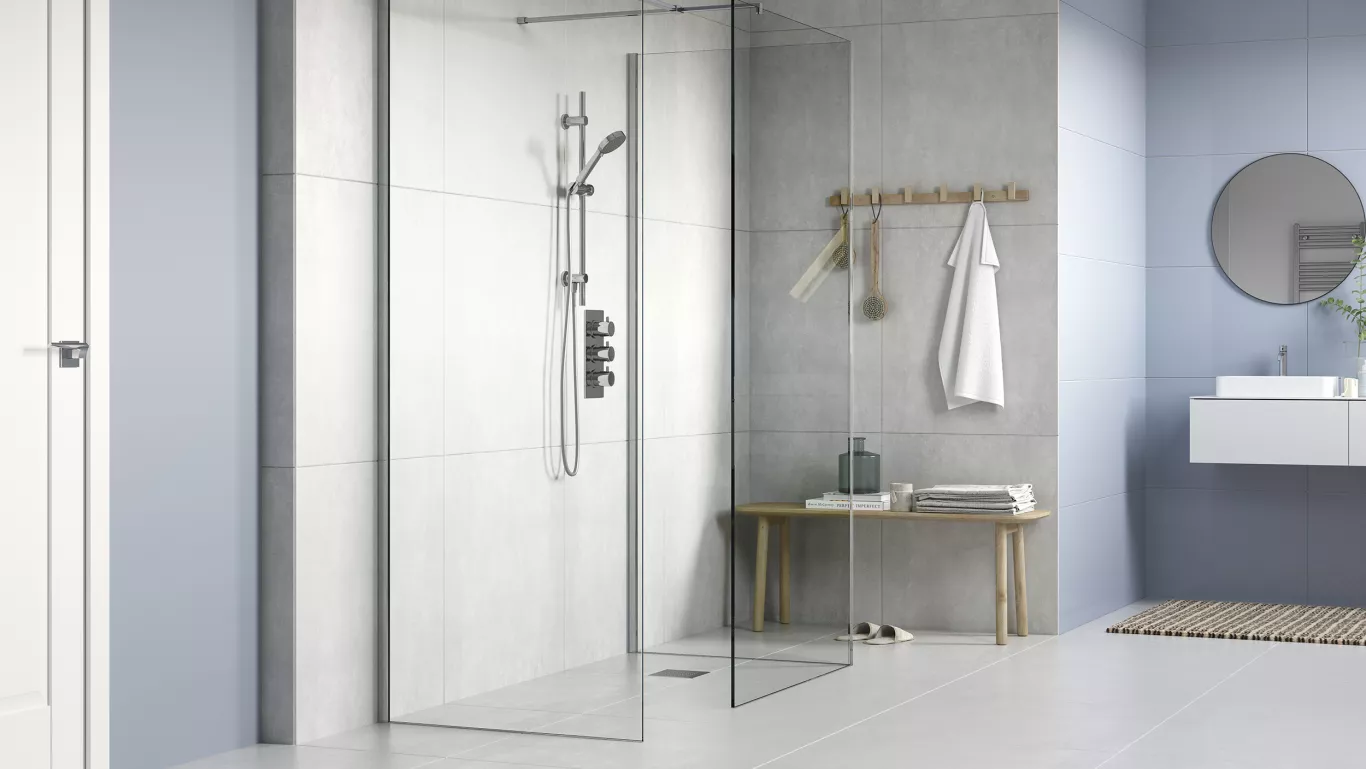 What are the advantages?
Wetrooms are super stylish and contemporary while still being accessible and practical.
They are almost endlessly customisable, something for everybody's budget and personal style
Generally, they are easier to clean as they have no hinges, handles or shower trays.
What are the disadvantages?
They don't keep the heat in like a standard shower enclosure so maybe not a good option for colder bathrooms.
They can be expensive to fit as generally a larger showering zone needs to be tiled out, a gradient needs to be built in if you chose to tile the floor rather than fit a shower tray.
They can cause dampness, especially in smaller bathrooms where the spray isn't contained with a rotating glass panel.