ILI Bifold Door
The Bifold Door is perfect for small bathrooms where space is restricted. Suitable for an alcove space, this space-saving door features 6mm toughened safety glass with ClearVue coating.
Designed to look as good as it functions with anodised aluminium profiles, seamless interior cover strips and ultra-clear PVC seals that won't stain over time.
All ILI doors feature our patented click-fit assembly system and are suitable for a shower tray or wetroom installation.
Design & Innovation
A precisely crafted solid chrome plated handle, curved hinge detailing, a magnetic bifold linkage system and a click-fit assembly system.
Quality Guaranteed
Performance tested beyond industry safety and quality standards. Lifetime guarantee.
View Spec & Size
Good Design
Award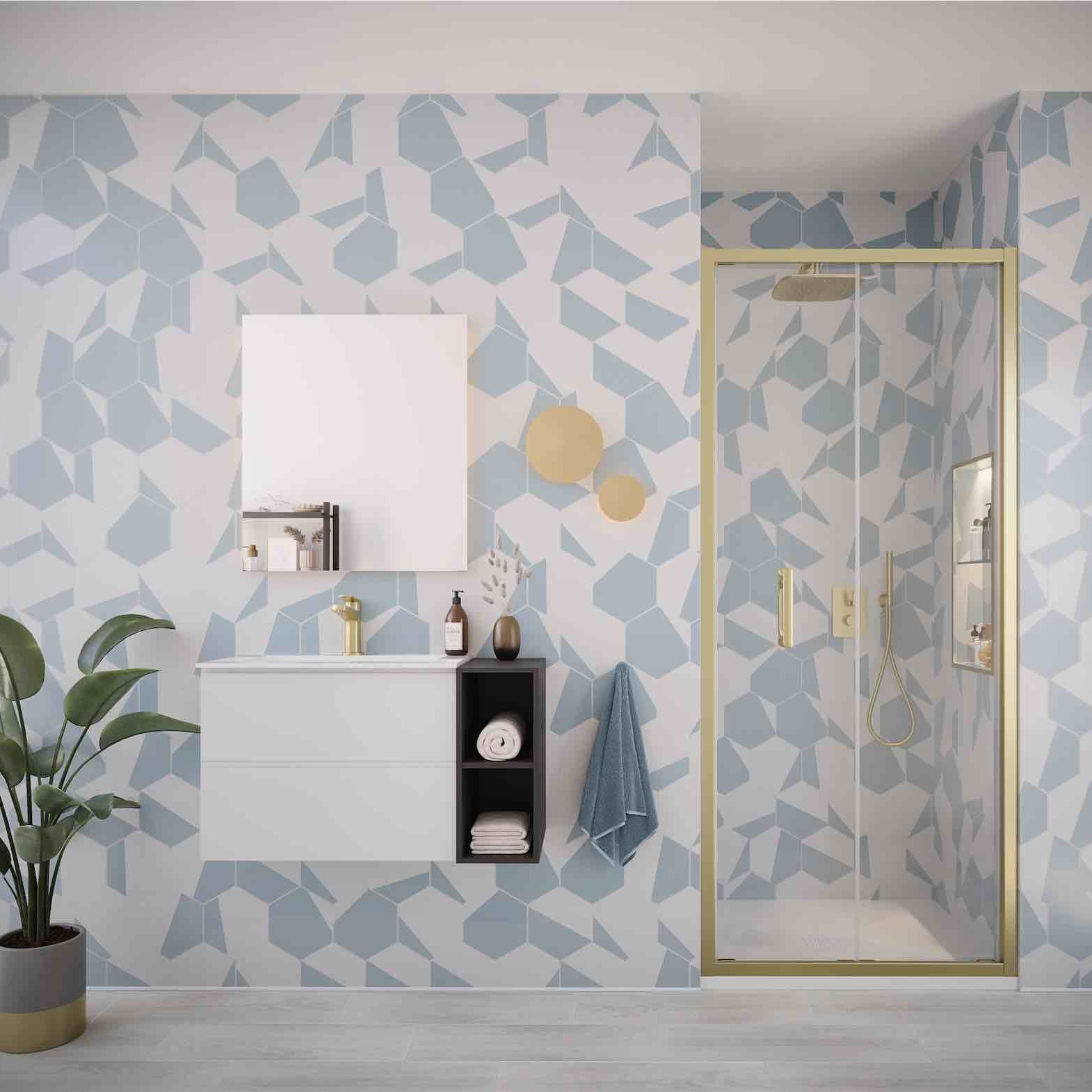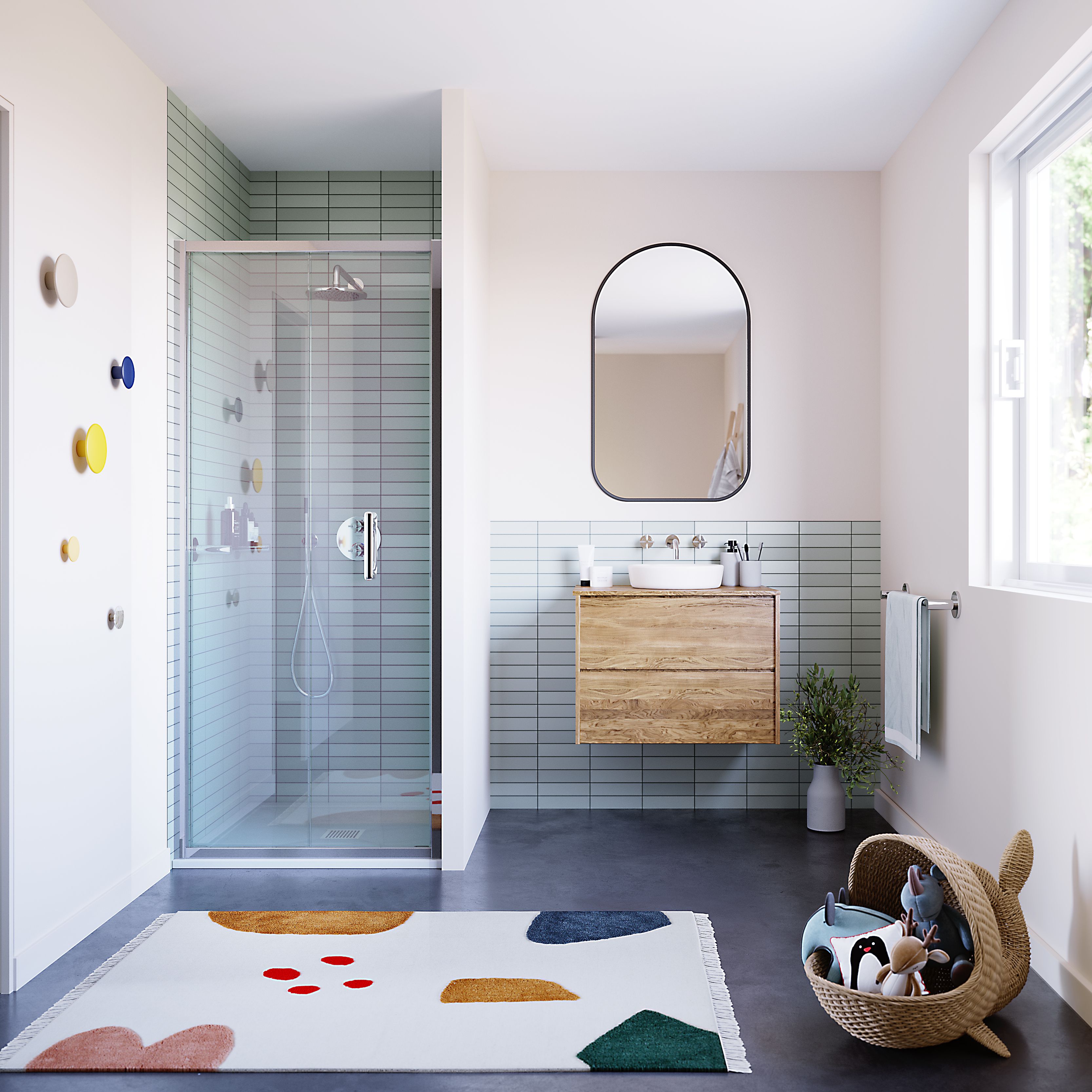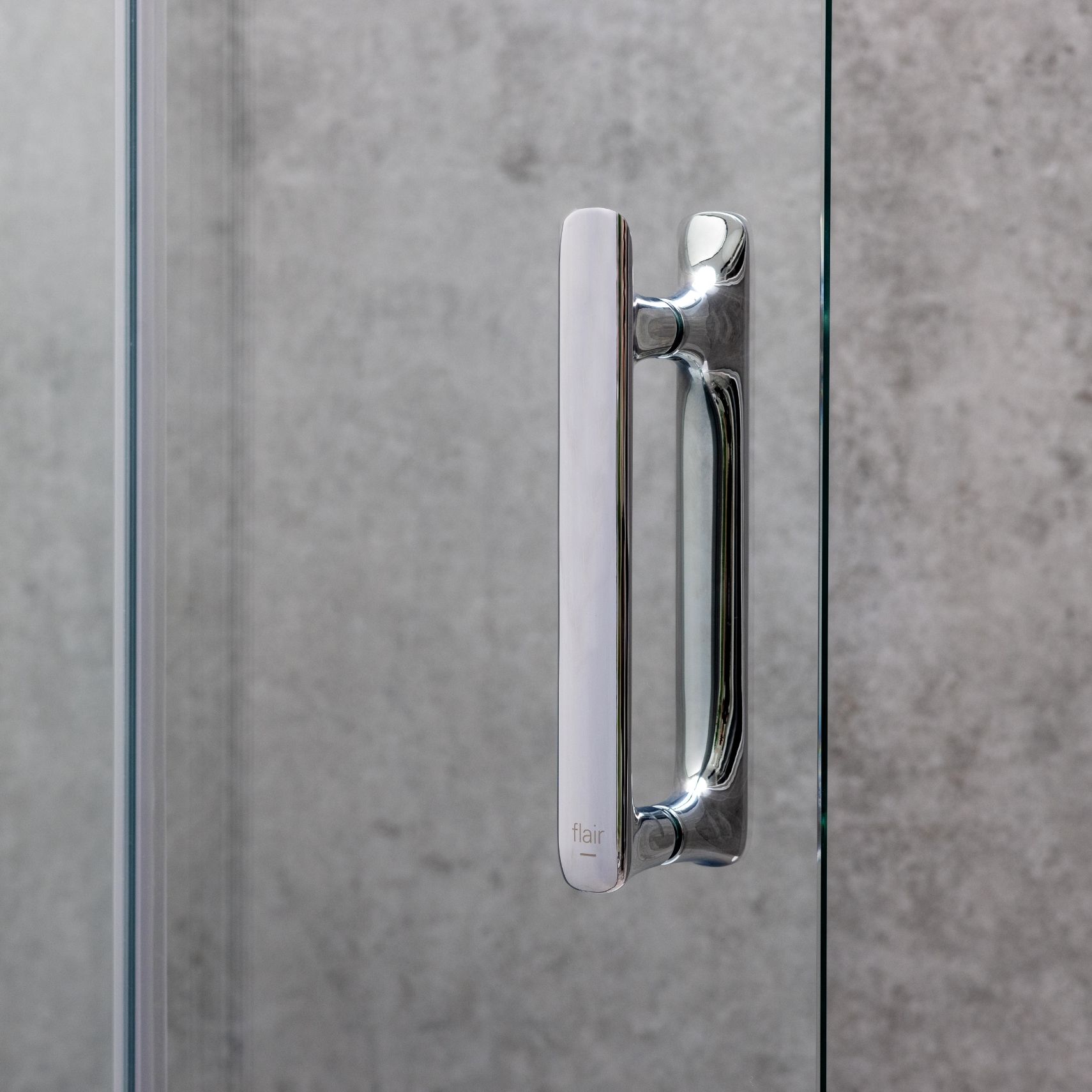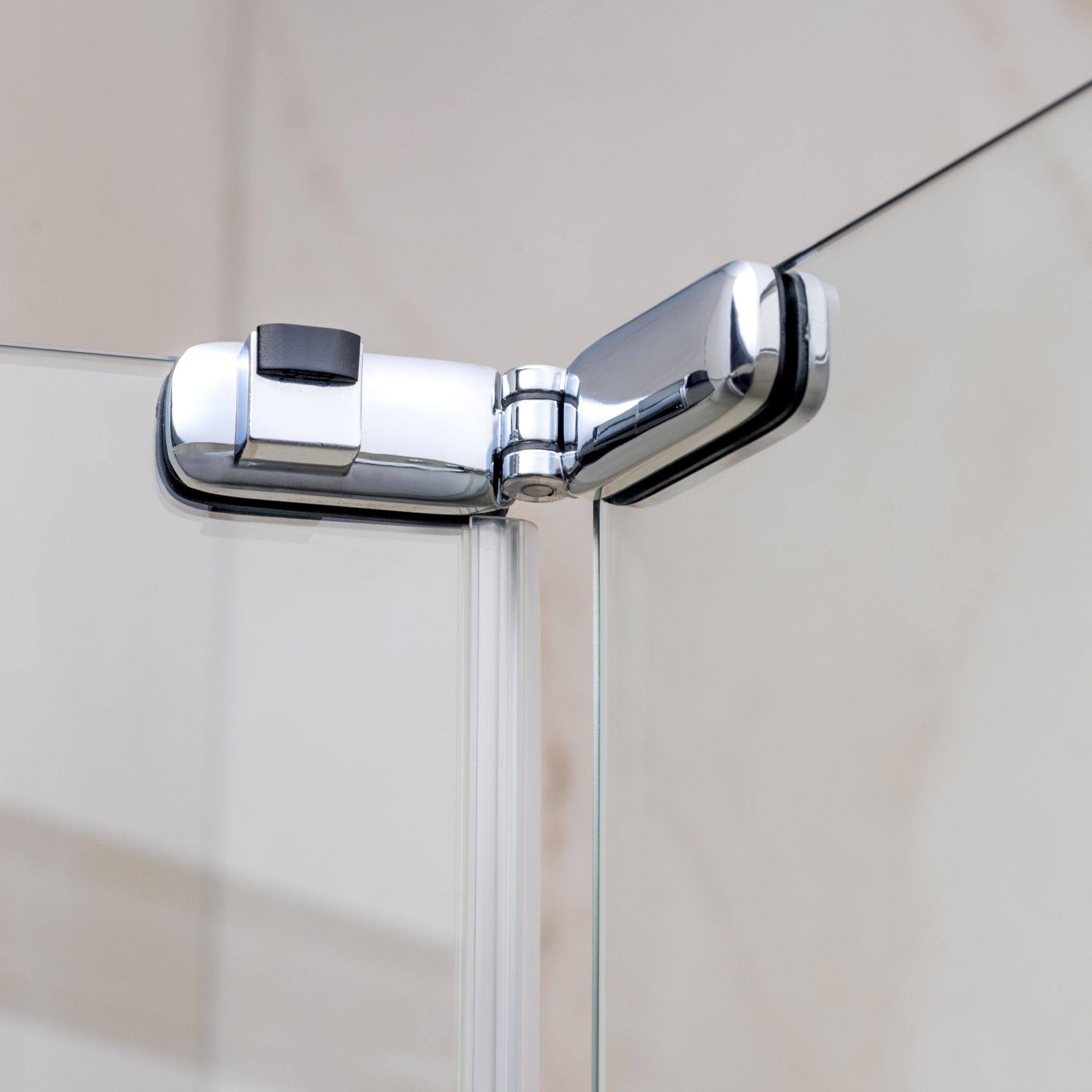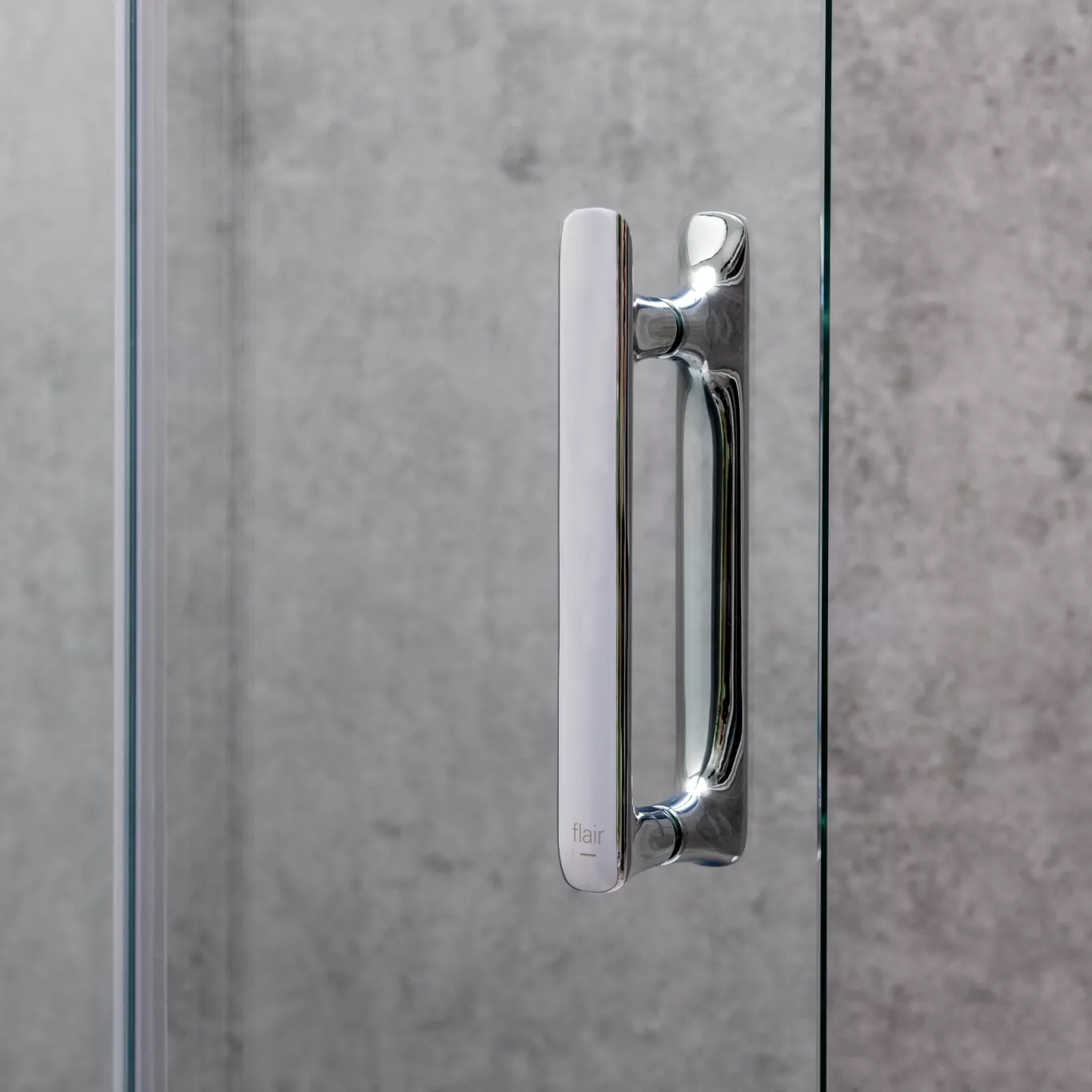 A joy to touch
All ILI doors feature a precisely crafted handle with an integrated robe hook. Curved in design and made from solid chrome plating, the ILI handle is a joy to touch.
A joy to open
The bifold door features a magnetic linkage system that glides along to ensure a smooth opening and closing of the door. Designed to sustain the busiest of bathrooms and a joy to open.
Specifications
Door Options
ILI Bifold door 760mm
Code: ILIBF76SC
Adjustment: 710mm - 760mm
Access: 470mm
ILI Bifold door 800mm
Code: ILIBF80SC
Adjustment: 750mm - 800mm
Access: 510mm
ILI Bifold door 850mm
Code: ILIBF85SC
Adjustment: 800mm - 850mm
Access: 518mm
ILI Bifold Door 900mm
Code: ILIBF90SC
Adjustment: 850mm - 900mm
Access: 568mm
ILI Bifold door 1000mm
Code: ILIBF100SC
Adjustment: 950mm - 1000mm
Access: 688mm
Side Panel Options
ILI Side Panel 700mm
Code: ILISP70SC
Adjustment: 665mm - 690mm
ILI Side Panel 760mm
Code: ILISP76SC
Adjustment: 725mm - 750mm
ILI Side Panel 800mm
Code: ILISP80SC
Adjustment: 765mm - 790mm
ILI Side Panel 900mm
Code: ILISP90SC
Adjustment: 865mm - 890mm
ILI Side Panel 1000mm
Code: ILISP100SC
Adjustment: 965mm - 990mm
Technical Information
Documents available shortly, please enquire for details.
Declaration of Performance
Install Instructions
Beautifully designed, brilliantly engineered and surprisingly affordable.
Up to A Lifetime Guarantee